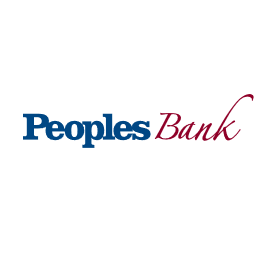 MUNSTER – NorthWest Indiana Bancorp, parent of Peoples Bank SB, is continuing its expansion into Illinois.
The company announced July 31 it will acquire AJS Bancorp Inc. and its wholly-owned subsidiary, A.J. Smith Federal Savings Bank of Midlothian, Ill., which operates one branch in Midlothian, Ill. and two in Orland Park, Ill., in a stock and cash transaction.  
This latest purchase follows Peoples Bank's recent closed acquisition of First Personal Financial Corp. and its wholly-owned subsidiary, First Personal Bank of Orland Park, Ill. That purchase added three branches to Peoples Bank, which brought its total to 19 branches.
Under the terms of its latest deal, stockholders of AJSB who hold 100 or more shares of AJSB common stock will receive 0.2030 shares of NorthWest Indiana Bancorp common stock and $7.20 in cash for each issued and outstanding share of AJSB common stock. Stockholders of AJSB holding less than 100 shares of AJSB common stock will have the right to receive $16 in cash and no stock consideration for each share of AJSB common stock.  
AJSB had assets of $191.8 million as of June 30. A. J. Smith Federal Savings Bank was established in 1924.
"We are excited about this deal, and it is a great strategic, financial, and cultural fit. A.J. Smith was founded on the same principles as Peoples Bank – to serve its community – and this merger allows us to continue that tradition," said Benjamin Bochnowski, president and CEO of Peoples Bank. "It also grows our position in the south suburban Chicagoland and Northwest Indiana markets as a locally managed, community focused financial institution."
Peoples Bank expects its latest acquisition to close in early 2019. If approved by regulators, Peoples Bank will have 22 branches and $1.3 billion in assets.

Larry is an award-winning journalist with more than 25 years of experience working with daily newspapers and business-to-business publications around the Midwest. Avila, a graduate of Central Michigan University, is a Michigan native. He resides in Crown Point.

Latest posts by Larry Avila (see all)