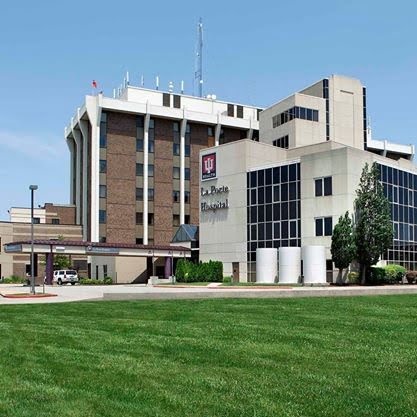 Northwest Health is looking for a contractor to finish the demolition of the old La Porte Hospital this summer.
The salvage phase of the demolition is complete, according to CEO Ashley Dickinson in a press release.
During the last phase, the old hospital at 1007 Lincolnway will be torn apart in pieces using an excavator. Northwest Health is seeking bids for the final phase. A union contractor will be chosen based on experience, safety, scheduling and budget. Local contractors are encouraged to submit bids.
"Our goal with this next phase of demolition is to ensure a safe environment throughout the project," Dickinson said.
The almost 7-acre site then will be graded and seeded.
"At Northwest Health, we always strive to be a good partner to the communities we serve by working together to improve our community's health and well-being," Dickinson said. "By maintaining ownership of this property, we look forward to providing a beautiful, green, park-like space in the heart of downtown La Porte for the community and our team members to enjoy for the time being."
Mayor Tom Dermody said the city is confident Northwest Health will find the right contractor.
"Understanding the care they put into all the decisions they make gives us great confidence they will find the best contractor to complete
this demolition in a safe and efficient manner," Dermody said. "We could not be more excited for the next phase of the
redevelopment of this important site."
Dickinson did say the space eventually will be developed once Northwest Health finds "the right partner" that offers a plan in line with the city's vision for the area.
The $125 million new four-story hospital at 1331 State St. opened in October 2020, a block away from the old hospital.
After the new hospital opened, the former hospital site continued to house a sleep lab, wound center, infusion center and two physician offices. Those services relocated to the new 40,000 square-foot medical office building, which opened next door to the new hospital in February 2022.
The former hospital also served as a COVID vaccination center.