Our editorial board, several of whom have been with the magazine since its inception is an essential component of NW Indiana Business Magazine's editorial process. Our mission as a magazine is to publish stories about people and ideas that inform, inspire, challenge and education our readers helping them to improve the economy and quality of life in our region. Each member brings invaluable insight to the magazine's editorial direction based on their work and volunteer experiences as long-standing members of our region's business community.
During our meetings, the board members brainstorm article ideas with the magazine staff based on the categories laid out by the publisher in our annual editorial calendar. After discussing many potential articles in each category, the board recommends which idea to pursue in each editorial category and offers suggestions of local sources for possible follow-up interviews.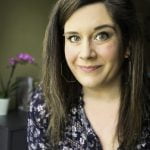 Jessica Cantarelli – Social Media and Content Manager at Centier Bank.
Jessica Cantarelli is the social media and content manager at Centier Bank. She oversees all public relations, social media, and marketing communications for Indiana's largest, private family-owned bank. She previously worked in print and digital media as a journalist at the Chicago Tribune for 11 years, and the Chicago Sun-Times for two years. Jessica has a bachelor of arts degree in Journalism from Eastern Illinois University.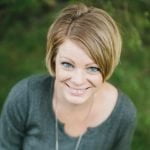 Erika Dahl – Director of Communications, South Shore Convention & Visitors Authority
Erika Dahl is director of communications for the South Shore Convention and Visitors Authority. She manages the CVB's message across all platforms, media and in the community, while promoting the South Shore as a great place to live, work and play. Erika also serves on the board of directors for Jacob's Ladder Pediatric Rehabilitation Center and co-chair of the Corn Roast in Crown Point.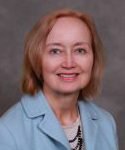 Lorri Feldt – Executive Director, Northwest Indiana Small Business Development Center
Lorri Feldt is the regional director of the Northwest Indiana Small Business Development Center. She and her team of business advisers work with businesses, start-up entrepreneurs and economic development organizations in Northwest Indiana's seven-county area.
Lorri has worked at large and small businesses, including 15 years in marketing management and customer service roles at Whirlpool Corp. She also has served as a business and marketing instructor at Purdue University Northwest and Indiana University South Bend. She is active with local economic development groups, the La Porte County Symphony Orchestra board of directors and other civic organizations.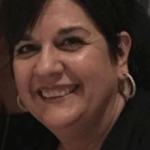 Barbara Grimsgard – Communications Manager, Center of Workforce Innovations
Barbara Grimsgard manages all awareness and communication efforts related to Center of Workforce Innovations services and initiatives, including the Northwest Indiana Workforce Board and regional adult education programs. Before joining CWI, she served as the director of education and meetings for the Association Forum of Chicagoland, where she managed the association's educational initiatives, including conferences and tradeshows. Her career in nonprofit management began at Smith Bucklin & Associates, one of the nation's largest association and nonprofit multi-management firms. Barbara has a Bachelor of Arts degree in communications from Purdue University.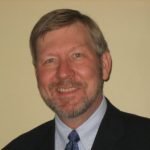 Keith Kirkpatrick
–
President, KPM Group, Inc.

Keith Kirkpatrick has earned recognition as an authority on leadership and entrepreneurship. Keith is a trusted coach and insightful advisor to many businesses, organizations and community leaders. He has recorded nearly 300 shows, Lakeshore Focus, which aired on PBS.
Keith is founder of the South Shore Leadership Center and served 15 years as president and CEO and master facilitator for Leadership Northwest Indiana in which 1,200 community leaders graduated. He created the Institute for Innovative Leadership at Indiana University Northwest and the Northwest Indiana Entrepreneurship Academy serving as executive director.
Kirkpatrick started first business at the age of 24. He has been actively involved in the start-up and ownership of ten businesses in manufacturing, distribution, printing, specialty gifts, importing and human services. He founded 10 non-profits and worked to transform and grow another 10 organizations.
Keith is a former faculty fellow at the Indiana University Tobias Leadership Center. Keith's consulting work focuses on coaching, training, facilitation and analysis in the areas of leadership, strategy, business feasibility, and organizational development.
Keith received his undergraduate degree in political science from Illinois State University and continued his life-long learning commitment with graduate classes and seminars at Southern Illinois University-Carbondale, University of Illinois-Chicago, Northern Illinois University, and Ball State University. He was recognized by the U.S. SBA as a Small Business Advocate, as a champion of diversity by Indiana Minority Business Magazine, and for his outstanding work in the development of community leadership in Indiana.
Keith has been involved with many organizations including Indiana Leadership Association, NWI World Trade Alliance, Regional Youth Employment Council, and Junior Achievement. Keith was on the founding board and inducted into The Society of Innovators of Northwest Indiana.  He has served on numerous boards, committees, and advisories working on issues of community and economic development. Keith also is a devoted Christian leader who serves his church as president of United Methodist Men.

Leigh Morris – Health care Consultant
Leigh Morris began his career in manufacturing after earning his Bachelor of Science degree from Ball State University. He transitioned to health care administration after receiving his graduate degree in that field from the University of Minnesota. He was the CEO of hospitals for almost 30 years. He is serving as interim president and CEO of the Visiting Nurse Association of Northwest Indiana. Leigh teaches several courses in the graduate school of Valparaiso University.
After serving as mayor of the city of La Porte, Leigh was deputy commissioner of the Indiana Department of Transportation for Toll Road Oversight and was senior vice president of the Indiana Economic Development Corp. for Northwest Indiana Development. He represented Indiana in the OECD Tri-State Territorial Review of the Chicago Metropolitan Region and was a member of the Mission to Paris where the recommendations from that study were presented.
Leigh was chairman of the board of the Northwest Indiana Regional Development Authority from 2008 to 2013, after which he was interim president of the Legacy Foundation and the South Shore Leadership Center. He was named a Sagamore of the Wabash by Gov. Frank O'Bannon in 1999 and received the Governor's Distinguished Service Medal from Gov. Mitch Daniels in 2013. Leigh is a member of the Rotary Club of La Porte and the Paul Harris Society of Rotary International.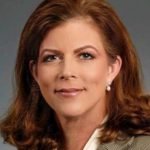 Michelle Searer
–
Nonprofit Executive

Michelle Searer is an innovative higher education, non-profit and corporate thought leader with progressive experience in strategic leadership roles. She previously served as executive director of advancement and alumni relations for St. Joseph's College of Indiana and as vice president and chief operations officer for the South Shore Leadership Center. Other higher education roles include vice president, enrollment management and university marketing for Malone University; associate vice president for enrollment management and marketing at College of DuPage and director of marketing and communications for Indiana University Northwest. Michelle earned a bachelor's degree and master's degree from Indiana University Northwest and is a Ph.D. candidate at Capella University.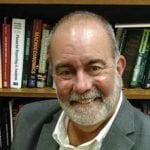 Anthony Sindone
– 
Clinical Assistant Professor of Finance and Economic Development, Purdue Northwest

Tony Sindone is a clinical assistant professor of finance and economic development at Purdue University Northwest. He also is the director of the professional MBA program. He earned a Master of Arts degree in economics from Notre Dame with concentrations in labor economics and public policy.
Tony has completed all the necessary course work for the Ph.D. prior to Purdue. He served on the faculties of Indiana University South Bend and the University of Notre Dame.
His more than 30 years of experience, as well as his research and consulting interests, include forensic economics, labor markets, workforce development, public policy, housing markets and regional economic development. He is a member of the Regional Council of Economic Advisors for Northwest Indiana. His opinions on regional economic issues and labor markets are sought often by local news media in Northwest Indiana. He has been an active real estate investor, consultant and income property owner for more than 20 years.
Before pursuing his academic and consulting career, Tony worked as an avionics technician, inspector and quality engineer for Lockheed Aircraft Service, Ontario, Calif. He started and grew a technology service company while in graduate school. He was also the owner of a popular restaurant and home furnishings store in La Porte.
Additionally, Tony served as the president of the La Porte City Redevelopment Commission. He also served on several not-for-profit boards of directors, including as president of Stepping Stone Shelter for Women and as president of Smooth Jazz At South Shore Inc. Before his election as president and chairman of SJSS, he served as its operations director. He currently serves on the boards of the World Trade Alliance, Junior Achievement and Homecoming Inc.
Tony also serves on the Northwest Indiana Regional Planning Commission (NIRPC) 2040 Plan Implementation Committee. His focus on that committee is on workforce development and innovation.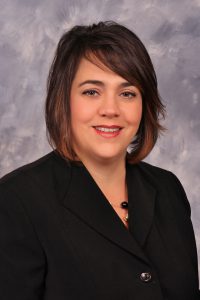 Raeann Trakas – Director of Marketing & Communications, Northwest Indiana Forum
Raeann Trakas, a native of Northwest Indiana, is the director of marketing and communications for the Northwest Indiana Forum. In her role, she partners with local economic development professionals and organizational leadership to promote Northwest Indiana as a great place to do business.
Trakas previously served as special events director for the City of Hobart; director of circulation marketing for the Chicago Sun-Times and as vice president of marketing with the Post-Tribune newspaper.
Trakas also served on the board of director for the South Shore Convention & Visitor's Authority. She attended Indiana University and is proud to call Northwest Indiana home and along with her husband, Tom, strives to create a positive environment in the Region for her children Zoe and Theo.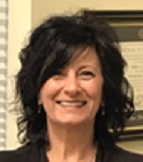 Mary Wellnitz
–
President, Figment Group, Inc.

Mary Wellnitz is the president/CEO of Figment Group Inc., a La Porte-based company that assists companies in complying with Department of Transportation regulations, and implements, manages and evaluates drug-free workplace programs. Previously, she held positions as director of marketing and planning for a health system and an energy utility.
Mary is a recipient of several community honors, including the International Athena Award, the NW Indiana Society of Innovators as an innovator champion and is a graduate of the Richard G. Lugar Excellence in Public Service. She earned her master's degree in business administration from the University of Notre Dame and her Bachelor or Arts degree from Purdue University. She also has won several awards, including a Gold ADDY for marketing and creative expertise.
A member of the Drug & Alcohol Testing Industry Association, Society for Human Resource Management, Northern Indiana HR Management Association and LaPorte County Drug-Free Workplace Coalition, Mary also serves on the state advisory group of the Indiana Criminal Justice Institute, program manager for Drug-Free Hoosiers, the Greater La Porte Chamber of Commerce and serves as the chairman of the La Porte chamber's workforce taskforce. Mary has donated thousands of volunteer hours during a 25-plus-year span devoted to solving community issues and has served as an officer and board member on numerous nonprofit organizations.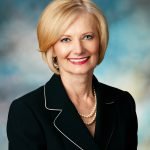 Linda Woloshansky
–
President and CEO, Center of Workforce Innovations

Linda Woloshansky is the president/CEO of the Center of Workforce Innovations Inc., a nonprofit dedicated to developing and implementing workforce solutions. She has been the CEO and president of three workforce and education organizations, provided testimony to the U.S. Congress on workforce issues, and has made presentations and lectured across the country on workforce, education and economic development issues.
Linda serves on numerous local, state, Midwest and national boards, recently elected treasurer of the Midwest Urban Strategies, a consortium consisting of membership of workforce boards and workforce organizations in 10 states. Linda has received many service awards, including a Paul Harris Fellow and an honorary degree from Ivy Tech College.
She also is a Sagamore of the Wabash. Linda is a graduate of Indiana University, is a certified DeBono Six Hats Trainer, is a certified consultant from Ball State University and has a certificate in negotiations from Harvard University.