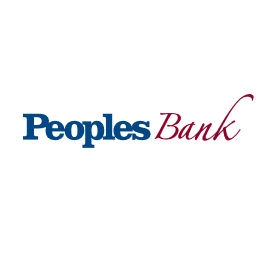 MUNSTER – NorthWest Indiana Bancorp, parent of Peoples Bank, announced July 26 it has completed its acquisition of First Personal Financial Corp. and its wholly-owned subsidiary, First Personal Bank of Orland Park, Ill. in a stock and cash transaction.
"We are excited to establish a physical presence within Orland Park, Lemont, and Chicago (Garfield Ridge), Ill. to better serve our current customers surrounding these markets," said Benjamin Bochnowski, president and CEO of Peoples Bank. "We look forward to building on the success that Randy (Schwartz, president and CEO of First Personal Bank) and his team have had over the years."
Schwartz will join the executive team at Peoples Bank. He was named Chicagoland market president at Peoples, with responsibilities in community involvement and business development in the south suburban Chicago market.
The combined banks will have approximately $1.1 billion in assets, $745.1 million in loans and $947.7 million in deposits. The acquisition will further expand Peoples Bank's retail banking network into the south suburban Chicago market, bringing the total number of its full-service banking centers to 19.
The three First Personal Bank locations will be converted to Peoples Bank by the fall. The deal was first announced in February. 

Larry is an award-winning journalist with more than 25 years of experience working with daily newspapers and business-to-business publications around the Midwest. Avila is a Michigan native and a graduate of Central Michigan University.

Latest posts by Larry Avila (see all)