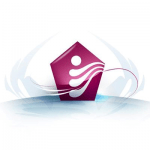 Community Hospital will open Community Immediate Care Munster at 1946 45th St. on Jan. 28.
Community Immediate Care Munster will provide walk-in health care services for minor illnesses and injuries from 8 a.m. to 8 p.m., Monday through Friday and 8 a.m. to 4:30 p.m., Saturday and Sunday.
The site also houses several Community Care Network Inc. providers for family medicine, internal medicine and obstetrics and gynecology.
A full array of advanced imaging services will be provided at this location by Northwestern Imaging including CT, MRI and x-ray.

Larry is an award-winning journalist with more than 25 years of experience working with daily newspapers and business-to-business publications around the Midwest. Avila, a graduate of Central Michigan University, is a Michigan native. He resides in Crown Point.

Latest posts by Larry Avila (see all)