About 8% of Logansport, Indiana's electrical needs will soon be met through a new solar power plant.
South Bend-based Inovateus Solar began construction of a new 80-acre, 16-megawatt solar power generation facility for Logansport Municipal Utility. The plant will supply enough energy for about 3,700 homes in the community of about 17,000 residents as well as house a bee and butterfly habitat, which should benefit agriculture in the area.
"We are proud to work with Inovateus Solar to bring the first-ever solar energy project to Logansport," said Logansport's Mayor Chris Martin. "How exciting to be a part of pioneering this clean, alternative energy source right here in our community that will help curb LMU energy costs for our consumers (and) the creation of a bee and butterfly habitat will also be a great environmentally friendly addition to the city's west side."
The energy from the solar plant will replace some of the generation lost following the retirement of a 120-year-old LMU coal fired power plant, Inovateus said.
The project is being financed through Alchemy Renewable Energy and allows LMU to purchase the clean solar generation at a fixed kilowatt-hour rate with no upfront capital costs. The contract also includes options for LMU to buy the solar energy system at a future date.
T.J. Kanczuzewski, co-founder and CEO of Inovateus Solar, said his company is committed to providing cost-effective solar energy solutions.
Inovateus also is launching a solar education program to engage schools in the Logansport Community School Corp. as well as a college scholarship contest for naming the solar park.
The solar plant is expected to be completed in early 2021.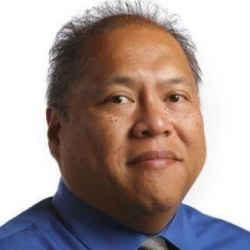 Latest posts by Larry Avila
(see all)