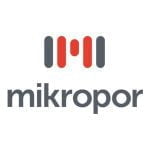 Mikropor America is expanding in Michigan City.
The Economic Development Corp. Michigan City, Indiana in a statement said Mikropor, a Turkey-based company, will invest more than $400,000 to move its plant from a 75,000-square-foot site to one totaling 175,000-square feet on Ohio Street.
The larger space will allow the company to add 10 new full-time jobs, EDCMC said. The company is a provider of filtration and purification products for air, gas and liquid applications in markets including compressed air and gas, utilities, gas turbines, power generation, dust collection, cleanroom, transportation, HVAC and liquid processes.
"We are excited about our expansion in Michigan City," said Ryan Loeffler, Mikropor America regional manager. "The community has been great for our business and we want to grow with the city as it moves forward."
City of Michigan City officials and Michigan City-based CPA firm Applegate & Co. also worked with Mikropor America to make the expansion possible.

Larry is an award-winning journalist with more than 25 years of experience working with daily newspapers and business-to-business publications around the Midwest. Avila is a Michigan native and a graduate of Central Michigan University.

Latest posts by Larry Avila (see all)