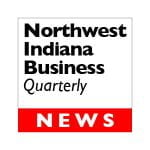 LA PORTE – Balcony tickets and a limited number of main floor tables are still available for the 23rd Annual Holiday at the Pops Concert. The concert will take place on December 9, 2017 at the La Porte Civic Auditorium.
This year's concert will feature the La Porte County Symphony Orchestra directed by Philip Bauman and special guest artists Saige Brumbaugh, Tom Coe, James Neary, Kaden Slay and The Singing Company of La Porte's Children's Choir directed by Matthew Nelson.
The traditional chocolate-dipped pretzels will be available for purchase at the event, as well as other sweet treats and finger food created by Indiana Deli. Wine, beers, mixed drinks, soda and water will be available at cash bars in the balcony and on the main floor for convenience.
"Holiday at the Pops is a great way to start the holiday season. The beauty of the decorated Civic, the festive food and drink, and the impressive concert line-up filled with holiday favorites will delight every guest – all while raising funds to support programs that impact almost every child in our community annually," said Liz Kaminski, Event Chairperson. "Whether it's a family kick-off to the season or a night on the town, there is something for everyone to enjoy at the Pops!"
This concert is hosted by the Healthcare Foundation of La Porte and proceeds benefit HFL's Children's Fund. This fund supports health and wellness programs including Lil' F.I.S.H. Club, Get Fit, Get Active!, Impact Concussion Testing, and other children-focused initiatives.
To learn more about the Holiday at the Pops Concert or to purchase tickets online, please visit holidaypopslaporte.org.
Main floor tables seat 10 people and cost $500 or $600 depending on your placement on the auditorium floor. Balcony tickets are $10 for adults and $5 for children. Doors open at 6 pm on the day of the event to give attendees time to check coats and pick seats, and the concert will begin at 7 pm (all time CST). Balcony tickets may still be available for purchase at the door the night of the event, but everyone is encouraged to buy their tickets in advance to plan for this great holiday event (last year's concert sold out)!

Janice has over 15 years of experience in marketing and advertising for companies such as The Indy Partnership and Gallivan Auctioneers. She began Tower Marketing Solutions, LLC in 2006 to provide marketing, advertising and non-profit association management services.

Latest posts by Janice Dixon-Fitzwater (see all)