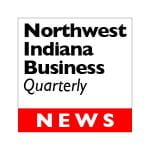 The Hammond Community Corporation has generously awarded Meals on Wheels of Northwest Indiana $1,000 to produce and deliver healthy, nutritious meals to those in need in Hammond.
"We are so grateful for the continued support from the Hammond Community Corporation.  They are one of our many community partners who understand the importance of senior nutrition and the wellness check our volunteers provide that impacts the health and well-being of seniors in Hammond and throughout Northwest Indiana," says Executive Director of Meals on Wheels, Sandra Noe.
Founded in 1977, Meals on Wheels of Northwest Indiana delivers nutritious meals to those in need, with the support of community volunteers.  Meals on Wheels goes beyond just the meal.  Volunteers are screened and trained to deliver a personal connection and wellness check with every single meal.
Meals on Wheels delivers delicious, healthy meals tailored by a Registered Dietitian for each individual's needs – at a price that is affordable.  Meals on Wheels offers 22 specialized diet meal variations and gives clients choice and dignity by offering a variety of flavors and menu choices every day. Whether someone is returning from the hospital, dealing with a special health issue, needing help shopping for or cooking food regularly, or just needs fresh, healthy food, Meals on Wheels delivers.
The Hammond Community Corporation (HCC) was formed by the City of Hammond to grant financial assistance to Hammond not-for-profit organizations to enrich the quality of life in the community.  HCC was originally funded by money donated from the Empress Casino-Hammond (now known as Horseshoe Casino-Hammond).  These funds have been deposited as an endowment with the Legacy Foundation, allowing HCC to use only the revenue gained on the investment.  A seven-member board appointed by the Mayor of Hammond and the President of the Hammond City Council governs the HCC.