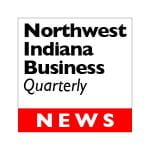 VALPARAISO – Valparaiso University's Brauer Museum of Art opens its summer exhibitions Friday, May 18. The summer exhibitions run through Aug. 5, and all Brauer Museum exhibitions and events are free and open to the public.
The summer shows offer an opportunity to view the Brauer's newest acquisitions, featuring works in a variety of media.
Selections from the museum's permanent collection will also be on display. The Brauer Museum's collection contains more than 4,000 works of art from the mid-19th century to the present, as well as world religious art and Midwestern regional art. Paintings, sculptures, drawings, prints and photographs comprise the collection.
Gregg Hertzlieb, director and curator of the Brauer Museum of Art, will host a gallery talk on Wednesday, July 11, at 7 p.m.
Throughout the season, the Brauer Museum hosts events with artists, curators and art collectors. Admission to the museum and its events is free, with donations welcome.
During the summer, the museum will be open from noon until 5 p.m., Tuesday through Sunday, and closed on Monday.
Visit valpo.edu/brauer-museum-of-art for more information about the season and upcoming events.
Valparaiso University is a comprehensive independent Lutheran university with more than 4,000 students on its campus located in Northwest Indiana, an hour from Chicago. Valpo is a community of purpose-driven, service-minded and ethical individuals who embrace the pursuit of truth with freedom, humility and compassion. Valpo has been identified as one of the top master's-level institutions in the Midwest by U.S. News & World Report magazine for the past 29 years. Valparaiso University offers more than 110 undergraduate academic programs through the colleges of Arts and Sciences, Business, Engineering and Nursing and Health Professions. Valpo also has a distinguished honors college, a Law School, and more than 40 degree and certificate programs in its Graduate School and Continuing Studies. Valpo has been recognized for its commitment to outstanding teaching, preparing thoughtful leaders with strong cross-cultural skills and global awareness and dedication to serving others.