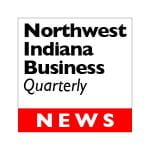 Sameer Z. Ahmed, MD, an oncologist/hematologist with Franciscan Physician Network Oncology & Hematology Specialists, will begin seeing patients at Franciscan Health Rensselaer's Cancer Center.
Board-certified in oncology, hematology and internal medicine, Dr. Ahmed completed a fellowship in hematology and oncology at the Indiana University School of Medicine and an internal medicine residency at Jewish Hospital in Cincinnati. He also was a resident at Aga Khan University Hospital in Karachi, Pakistan. He received his medical degree from Dow Medical College in Karachi.
Dr. Ahmed is a member of the American Medical Association, American College of Physicians, American Society of Clinical Oncology, American Society of Hematology and the Society of Hospital Medicine.
The Franciscan Health Cancer Center is located inside Franciscan Health Rensselaer, 1104 E. Grace St. in Rensselaer. The Cancer Center offers comprehensive cancer care in a peaceful setting for patients and their families. Services include:
* Compassionate care
* Personalized treatment plans
* Outpatient infusion center
* Access to advanced care – clinical trials, genetic counseling and oncology surgeons
To schedule an appointment with Dr. Ahmed at Franciscan Health Rensselaer, please call (219) (219) 866-2098.
Franciscan Health Rensselaer is a member of Mishawaka, Ind.-based Franciscan Alliance, one of the largest Catholic healthcare systems in the Midwest with 14 growing hospitals, approximately 20,000 employees and a number of nationally recognized Centers of Healthcare Excellence. Franciscan Health Rensselaer includes Franciscan Brook Health Center, Franciscan Health and Fitness Center, and Franciscan Wheatfield Health Center. For more information, please visit FranciscanHealth.org/Rensselaer.