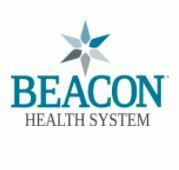 Beacon Health of South Bend wants to increase COVID-19 vaccination rates in the greater St. Joseph County area.
The health system received $4.8 million in grants from the U.S. Health Resources and Services Administration to provide education and services focused on increasing COVID-19 vaccinations rates among Hispanic, Black and Amish residents of Elkhart, St. Joseph, La Porte and Marshall counties.
Collaborating with Saint Joseph Health System and a number of community partners, including universities, social service agencies and public health departments, community outreach workers will be mobilized and trained to educate, motivate and facilitate access to COVID vaccinations, Beacon Health representatives said.
"One lesson we've learned during the pandemic is that trusted voices within communities are the best way to overcome vaccine hesitancy, correct misinformation and connect people with healthcare providers," said Kreg Gruber, CEO of Beacon Health System. "Beacon's long-standing partnerships in our communities make possible the rapid, effective deployment of education and access to services to increase COVID-19 vaccinations and protect the health of our community."
Through the partnership, funding will be deployed to the Beacon Community Impact team and Saint Joseph Community Health and Wellbeing to operate mobile vaccine clinics. The Beacon Community Impact team will also hire additional non-clinical, bilingual community health workers and create education and outreach efforts to educate people about the safety, effectiveness and availability of vaccines.
These initiatives have a goal of reducing the disparities in vaccination rates, COVID cases and fatality rates that are more dramatic in these counties than the rest of Indiana, Beacon Health said.
The website CovidSmart.org includes COVID-19 vaccine facts, vaccine educational materials in English and Spanish and video stories from local residents who were vaccine hesitant and had a change of heart.
The site also offers a calendar of COVID vaccine clinics and local testing site information.