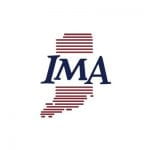 Northwest Indiana added two more members to the Indiana Manufacturers Association Hall of Fame.
New York Blower Co. in La Porte and United States Steel Corp. in Gary were among seven recently inducted members to the IMA's Hall of Fame for 2019. Honorees were recognized at a luncheon event Oct. 16 in Indianapolis.
Brian Burton, president and CEO of the IMA, said the goal of the hall of fame and the organization's new Manufacturing Excellence Awards is to celebrate and recognize the achievements and contributions of the state's manufacturers.
"As the most manufacturing-intensive state in the nation, Indiana employs nearly 20% of the Indiana workforce – more than 545,000 employees," he said. "Additionally, Indiana manufacturing continues to be one of the highest paying industry sectors in the state, and accounts for 27.7% of Indiana's total GDP."
Other new hall of fame inductees included:
Aero Industries Inc., Indianapolis
Indiana Oxygen Company, Indianapolis
Indiana Steel & Engineering Corporation, Bedford
Kimball International, Inc., Jasper
Plymouth Foundry, Inc., Plymouth
Previous hall of fame inductees from Northwest and North Central Indiana can be found on nwindianabusiness.com.
IMA this year launched the Manufacturing Excellence Awards. Winners were selected from nominations submitted by the manufacturing community. This year's winners included:
Large-Tier Manufacturer of the Year: Kimball Electronics, Inc.
Medium-Tier Manufacturer of the Year: ITAMCO
Small-Tier Manufacturer of the Year: Kinetrex Energy
Manufacturing Talent Champions: AmeriQual Group, LLC and Batesville Tool & Die Inc
Community Impact: Honda Manufacturing of Indiana, LLC
Emerging Leader: Andrew Handa of ArcelorMittal
Innovation Excellence: Raytheon
Lifetime Achievement: Paul Penn of Dart Controls Inc.

Latest posts by Larry Avila
(see all)