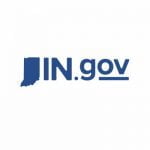 The state now is accepting applications for the first round of Community Development Block Grants for 2020.
The Indiana Office of Community and Rural Affairs, which administers the program, said the following projects are eligible:
Main Street revitalization
Public facilities
Stormwater improvements
wastewater/drinking water improvements
Proposal submission will be collected through the Electronic Grants Management System. Submission instructions are available online.
Round one proposals will be accepted until 11:59 p.m. eastern time on April 3. Final applications are due by May 22.
Funding awards will be announced July 16.
Funding for the CDBG program comes from the U.S. Department of Housing and Urban Development and is administered in Indiana through the Office of Community and Rural Affairs. The state distributes CDBG funds to rural communities to assist local government with various community projects including: improving infrastructure, downtown revitalization, public facilities improvements, and economic development.

Larry is an award-winning journalist with more than 25 years of experience working with daily newspapers and business-to-business publications around the Midwest. Avila is a Michigan native and a graduate of Central Michigan University.

Latest posts by Larry Avila (see all)