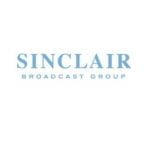 Sinclair Broadcast Group Inc. promoted Brian Dodge to general manager for WSBT (CBS, FOX) in South Bend.
Steve Marks, executive vice president and chief operating officer for Sinclair's television group, said Dodge's 25 years of sales and management experience in the broadcast industry make him an ideal leader.
"Brian is well prepared to work with the team to make an impact on the community, our viewers, advertisers and the station," Marks said.
Dodge had served as digital sales manager for the company's Pensacola, Fla. and mobile markets since 2015. Prior to that, he held various roles in broadcast and television sales management at a local and national level with various other television stations since 1994.
Dodge has a bachelor of arts in psychology from Indiana University-Bloomington.
Sinclair owns, operates and/or provides services to 191 television stations in 89 U.S. markets.

Larry is an award-winning journalist with more than 25 years of experience working with daily newspapers and business-to-business publications around the Midwest. Avila is a Michigan native and a graduate of Central Michigan University.

Latest posts by Larry Avila (see all)