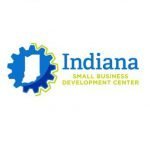 The Northwest Indiana Small Business Development Center knows what it takes to help entrepreneurs make their dreams of running their own companies a reality.
In 2018, the regional ISBDC, assisted clients start 54 businesses and in total served 504 clients, according to information from the Northwest Indiana Small Business Development Center.
"We are honored to have helped usher in 54 new businesses in our Region last year," said Lorri Feldt, regional director of the ISBDC. "New businesses bring a ripple effect of more jobs, innovation and opportunities."
Feldt said sitting down and assisting more than 500 clients means that the regional ISBDC helped business owners with issues, challenges or steps to grow whether they were start-ups or existing businesses and helped them become stronger.
The regional ISBDC also hosted 30 workshops attended by 370 participants and had 193 clients who added jobs. The organization advised clients who raised more than $12 million in capital funding, Feldt said. 
"From workshops to one-on-one counseling, we have the opportunity to serve our entrepreneurs by bringing our team's expertise and experience at no cost to region business owners," Feldt said.
Visit the ISBDC's website for more information about the agency's services.

Larry is an award-winning journalist with more than 25 years of experience working with daily newspapers and business-to-business publications around the Midwest. Avila is a Michigan native and a graduate of Central Michigan University.

Latest posts by Larry Avila (see all)