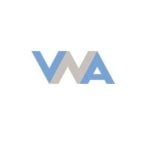 Rising demand for hospice care and services for the aging in LaPorte has lured help to the city.
The Healthcare Foundation of LaPorte recently awarded VNA of Northwest Indiana a grant to assist in opening an office in LaPorte at 803 Washington St. It will be the Valparaiso-based organization's first satellite office.
"The VNA of Northwest Indiana has always been committed to LaPorte and all of LaPorte County," said Bob Franko, president/CEO of VNA of Northwest Indiana. "We have wonderful relationships with the hospitals and many of the providers in the area, so it makes sense for us to build on those relationships by establishing even more of a physical presence in the community."
Franko said the new LaPorte office will be a great asset for recruiting staff and volunteers and allows the organization to become more engaged in the LaPorte community.
VNA has served LaPorte County for nearly 50 years, providing hospice care, grief support, and Lifeline services.
VNA of NWI worked with the LaPorte Economic Advancement Partnership in selecting the new location. The new office is in the renovated, historic train depot, two blocks east of LaPorte Hospital.

Larry is an award-winning journalist with more than 25 years of experience working with daily newspapers and business-to-business publications around the Midwest. Avila is a Michigan native and a graduate of Central Michigan University.

Latest posts by Larry Avila (see all)