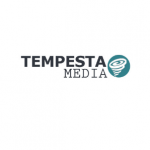 Tempesta Media, a provider of content marketing services, has opened an office in Michigan City.
The firm's new office will house sales, marketing and operations personnel, according to the Economic Development Corp. Michigan City, Ind.
"We're pleased to expand into Michigan City," said Michael Marchese, company CEO who founded the firm in 2011. Founder and CEO.
He said Michigan City provides his company with unique advantages that matched up well with its growth plans.
"Michigan City gives us access to a deeply talented labor pool and the Internet backbone," Marchese said. "We feel that when these are combined with a conducive business and tax environment and the upcoming South Shore Double Track project, Tempesta Media will be able to achieve long-term success here."
The company's Michigan City location will house between five and 10 employees within the next six months with further growth projected, the Chicago-based company said in a statement.

Larry is an award-winning journalist with more than 25 years of experience working with daily newspapers and business-to-business publications around the Midwest. Avila is a Michigan native and a graduate of Central Michigan University.

Latest posts by Larry Avila (see all)