A recent survey of businesses by the National Federation of Independent Business revealed optimism in the construction, manufacturing, retail, and service sectors but also found the impact of the pandemic continues to slow momentum.
"The numbers in this survey make the situation very clear, while some sectors of Indiana's economy feel optimism about the way things are heading, other industries have been harder hit and need another round of stimulus at the federal level," said Barbara Quandt, state director of NFIB for Indiana. "While the construction industry is feeling more optimistic, the services industry continues to lag behind."
The survey highlights:
Construction: The Optimism Index in October was 107.0 for construction firms, up 6.5 points from July.
Manufacturing: The Optimism Index in October was 103.1 in manufacturing, a 2.7 point increase from July but slightly below the overall Index. The manufacturing industry is still recovering from supply chain disruptions and business closures due to COVID-19.
Retail: The Optimism Index in October was 103.7 in retail, similar to the overall average of 104.
Services: The Optimism Index in October was 103.3 for the services industry, an increase of 6.2 points but still below the overall small business optimism. Many firms in the services industry depend more heavily on person-to-person interactions and therefore more negatively impacted by increases in COVID-19 infection rates.
The full survey is available online through the NFIB.
An NFIB October survey found 75% of small businesses would apply or consider applying for a second round of Paycheck Protection Program funding, indicating small businesses are still struggling due to the pandemic.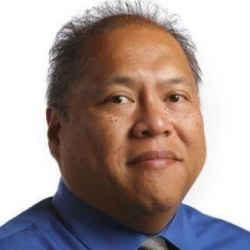 Latest posts by Larry Avila
(see all)