With help of master plan, train station, Hammond poised to meet ambitious goal of 90,000 residents by 2030
Bringing more people to downtown Hammond is the focus of an aggressive master plan already underway.
"We would like to see a thriving city with a very vibrant downtown core," said Anne Anderson, executive director of the city's department of planning and development.
The city developed a master plan for downtown in 2019. In the report, Mayor Thomas McDermott Jr. said, "downtown Hammond has 'good bones' with its historic architecture giving our city a unique feel."
Since then, McDermott fought to get a downtown train station as part of the Northern Indiana Commuter Transportation District's South Shore Line expansion.
"Hammond was late to the table," McDermott said. Other communities already had agreed on the West Lake Corridor Project to extend passenger train service to Dyer.
Hammond held out for the gateway station connecting the existing east-west route and the new north-south route. Originally, plans called for placing that station in Chicago's Hegewisch neighborhood.
The plan now calls for a gateway station just east of the federal courthouse in downtown Hammond and a south Hammond station at 173rd Street to serve Purdue University Northwest and the surrounding area.
Work on the stations will begin in 2026, once the trains begin running on the new tracks.
"In fact, they're already pretty much designed," McDermott said.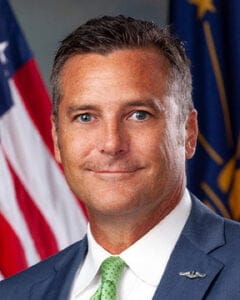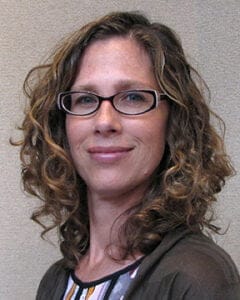 The new gateway station will include an elevator to get to the elevated tracks, which will give downtown Hammond a "very urban feel," Anderson said.
Other projects make the downtown appear like it is under construction.
"We are a city of orange cones right now, but it's leading to great things," Anderson said.
Hohman Avenue, the main north-south route, is being reconfigured to make downtown more pedestrian-friendly, going from four lanes to two.
Before construction began, cars would zip along at 50 mph or more, McDermott said. The new configuration calls for one lane in each direction and parking in the middle to cut the speed in half. The goal is to encourage drivers to stop and explore downtown.
Living downtown
Anderson said the city is embracing the "magical idea" of living downtown. Strack & Van Til already operates a downtown grocery that would serve the hundreds of residents expected to live in units already under construction.
By 2030, McDermott predicts, there will be 500 to 1,000 people permanently living in downtown Hammond. "I think that's an attainable situation," he said.
That could help the city achieve a goal of 90,000 residents in the 2030 census. According to the U.S. Census Bureau, 76,575 people were estimated to live in Hammond as of July 1, 2022.
McDermott said gaining residents could mean much more for the city. "How much different will Hammond be to investors?" he posed.
The city has gradually lost about 7,000 residents since 1990.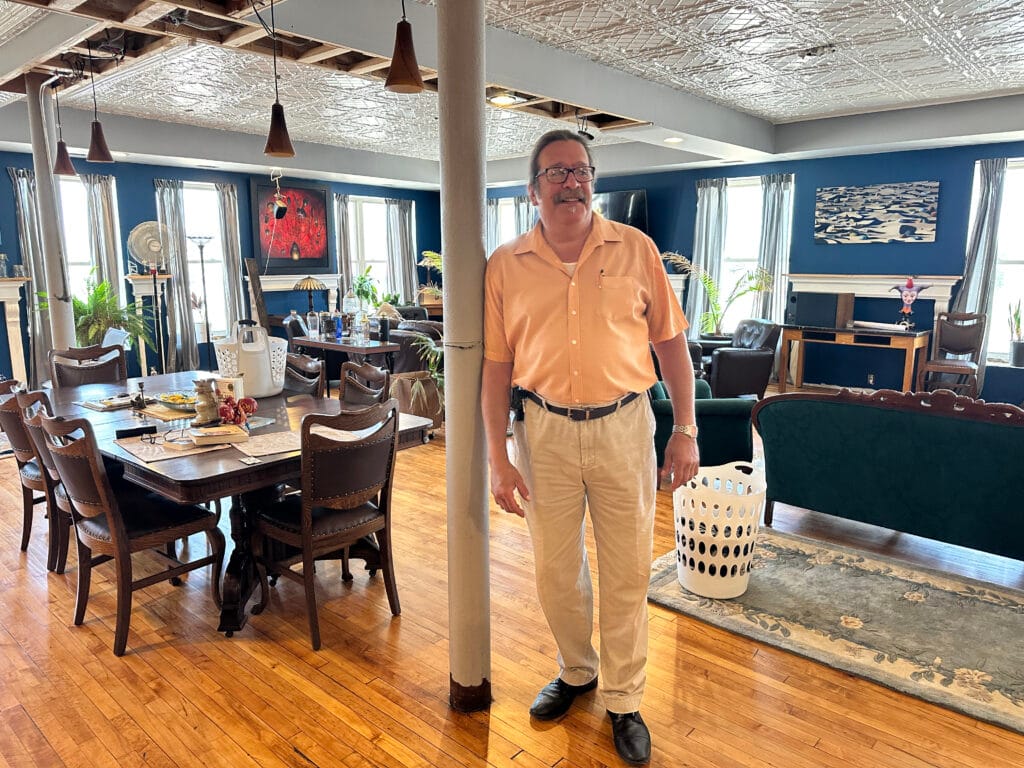 Downtown Hammond was once where a lot of the city's jobs were. Then shopping malls came along and drained that lifeblood from downtown Hammond, along with many other downtowns across the nation, said Brian Poland, director of city planning.
"Now we're sort of shifting back to where jobs and people are," McDermott said.
No one understands living downtown quite like Raymundo Garcia. He thinks of himself as the only "permanent resident" living downtown.
Garcia is on a mission to help revitalize the area.
"People associate their town with their downtown," he said.
Garcia owns El Taco Real, which has been on the city's north side for 50 years.
Along with former Police Chief Brian Miller, Garcia is a strong proponent of the "broken windows" theory that blight begets further blight.
"I used to paint over graffiti, people's houses that weren't even mine," he said. "It really works."
Then he began buying houses near his restaurant, fixing them up and renting them out, often to his employees. At one time, Garcia owned 14 houses within one block of El Taco Real.
Investing in downtown
Garcia is tired of people saying, "Somebody shoulda, woulda," he said.
The city began buying properties downtown. Garcia didn't believe the city should own that much property and began his own investment campaign.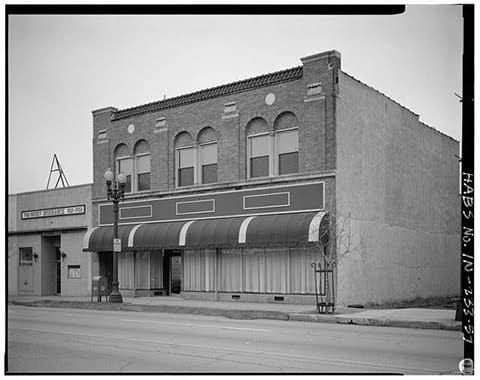 His first purchase downtown was the Jupiter building, which some people know as the Kresge building.
Garcia's answer for the empty building was a restaurant/banquet hall called EAT.
"With EAT, we proved that people will come to downtown Hammond," he said. "People with money will come to downtown Hammond and go home."
He has purchased four buildings and two empty lots downtown. "That's a good investment, and I'm investing in my town," he said.
The self-avowed capitalist said he also has a moral imperative to improve his community.
"What capitalists have got to understand is it's not just about profit," he said.
Garcia stood on the corner, across from his home, and surveyed the downtown.
The Jefferson Hotel "was an eyesore and a place for nefarious behaviors," he said. That's no more. The LaSalle Hotel, once a flophouse, has been shut down.
New windows have been installed at the Bank Calumet building, which will offer 100 residential units once work is completed.
"When all this happens, I'll be at the head of the table," he said. "I've been working on this 10 years. I'm more than happy to wait."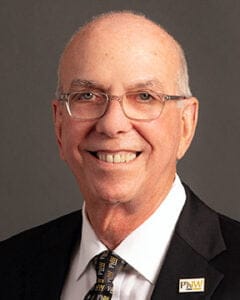 It's cathedral building, Garcia explained. It's investing in the downtown with the expectation that the payoff could be years away but worth the cost now.
"Hammond has some wonderful possibilities," Purdue University Northwest Chancellor Thomas Keon said, but changes take years, not months.
Keon grew up in the Boston area, which had to reinvent itself when the textile industry fled south for cheaper labor costs. The result was a boom in high-tech industries.
Hammond could be the first city in Indiana to leverage the high-speed internet backbone that runs through it. "If that could happen, we would see a brand-new city," Keon said.
Applying lessons elsewhere
Consultant Jeff Speck, who specializes in improving streetscapes to enhance walkability, provided a detailed plan for downtown Hammond. Those principles are being applied elsewhere as well.
"What we learned from Jeff Speck downtown, we're basically applying that to Kennedy Avenue," Poland said. Slower traffic opens the opportunity to explore businesses nearby.
The basic idea behind economic development is that public spending spurs private investment.
"You've got to have something that in essence seeds the effort," Poland said.
Investing in streets and other infrastructure hopefully encourages businesses to invest in the area.
"Hopefully it changes the whole makeup of the area," he said.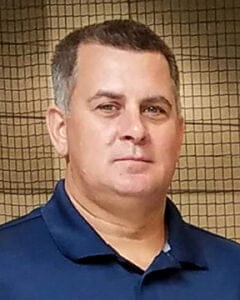 From the beginning, Hammond has invested money from Horseshoe Casino in major infrastructure projects. North of 129th Street, the Port Authority is responsible for the city's parks. That's because of a deal that uses a portion of the admission tax from Horseshoe to pay for parks on the city's north side, McDermott explained.
South of there, investment in parks continues, said Parks Administrator Jim Taillon. In addition to improvements at neighborhood parks, the city built the Hammond Sportsplex & Community Center at the site of the former Woodmar Mall. It's generating more than $1 million in revenue each year.
For summer, there is a sand volleyball court and other recreation facilities available outside.
"We've tried to do some things in the summertime that we can do out there," Taillon said.
Nearby, "the YMCA is going up really fast. We're really excited that's coming up." The YMCA will be one of the largest in the nation.
Officials broke ground on the $70 million, 120,000-square-foot facility April 28 next to the Hammond Sportsplex. It is expected to be complete by the end of 2024.

"That is an excellent opportunity for the city of Hammond," Poland said.
The YMCA and sportsplex are bringing a different demographic to that area, which should prompt restaurants, retail and other businesses to pop up nearby.
Finland-based Huhtamaki, which makes products like fiber drink carriers and egg filler trays, is expanding its manufacturing operation there, too. It plans to spend almost $100 million on a 250,000-square-foot facility.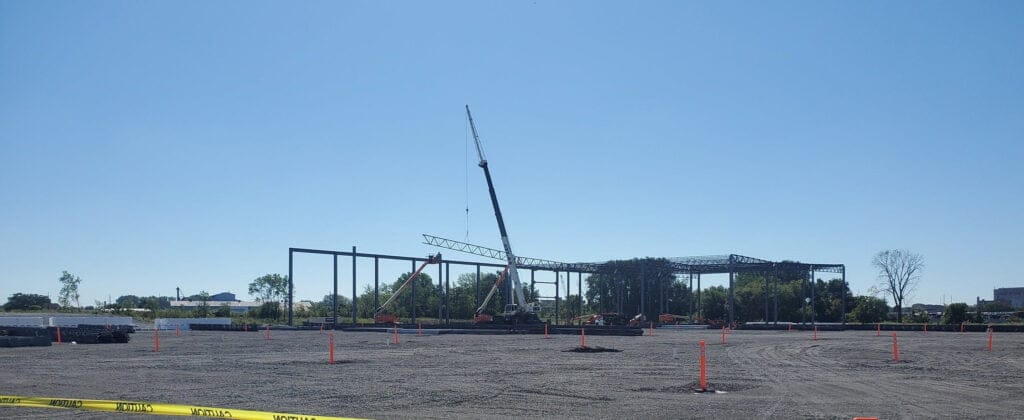 "There's so much money being invested in that intersection, that corridor," Poland said. "That, to me, is like a big spark. It keeps on going and going."
On the other side of town, Park 24 Marble Street Development is investing $35 million into a 400-square-foot spec building on a former brownfield site. It should be complete by late 2024.
"The demand for this type of development is high and will give any business that locates there a competitive advantage," McDermott said in a press release. "Our economic development team fields calls often for businesses looking to relocate in Hammond and now we can direct them to space that is immediately available."
Purdue University Northwest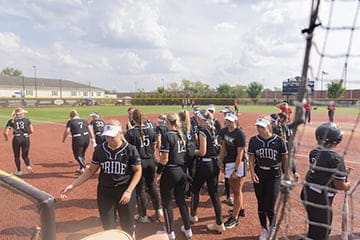 Another major economic powerhouse in Hammond is Purdue University Northwest, which sits on 170 acres between 169th and 173rd streets. It also has four buildings in a row at the intersection of Indianapolis Boulevard and 171st Street.
An economic impact analysis for PNW shows the university supports 1 in 36 jobs in Northwest Indiana.
As chancellor, Keon is among One Region's leaders. The nonprofit's mission is to grow the population, talent and household income of Northwest Indiana. During a One Region discussion, walkable cities came up. Now Hammond is putting those principles into play.
"We're seeing change," he said, with properties downtown under development.
"The train station will have immense value over time," Keon said.
At its Hammond campus, PNW has close ties with the city. Athletic fields owned by the city are leased to PNW for nine months a year for activities like soccer, baseball, softball and tennis.
Housing
Water, which Northwest Indiana has plenty of, is seen as the new oil — a very valuable commodity. Hammond, which has its own water utility, has sold water to other communities, providing a profit that is reinvested in Hammond, said Matt Wells, associate vice chancellor for external engagement and development at PNW and acting president and CEO of One Region.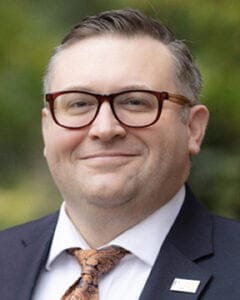 "Hammond has really leveraged how to use water as an income flow," Keon said.
Hammond also has learned how to encourage home ownership and higher education. Its College Bound scholarship program is partially funded with revenues from water sales, Keon said.
That program was launched with the aim of boosting home ownership, educational attainment levels and a dream of college graduates returning to Hammond.
"It definitely has spurred home ownership in Hammond," Anderson said.
The Home Bound program, launched at the same time, offers up to $10,000 in down payment assistance for first-time homebuyers.
Together, the programs are "wonderful, far beyond our expectations," Anderson said.
"Our housing stock is an older housing stock," she said. "We have a lot of beautiful houses from the 1920s and 1930s," she said, along with smaller houses built in the 1940s.
The city faces a shortage of new single-family homes.
"A handful of years ago, we really started focusing on underdeveloped parcels," she said.
Improving public safety
Hammond made the news in August when McDermott persuaded the City Council to vote, 5-4, to require gas stations to shut down between midnight and 5 a.m.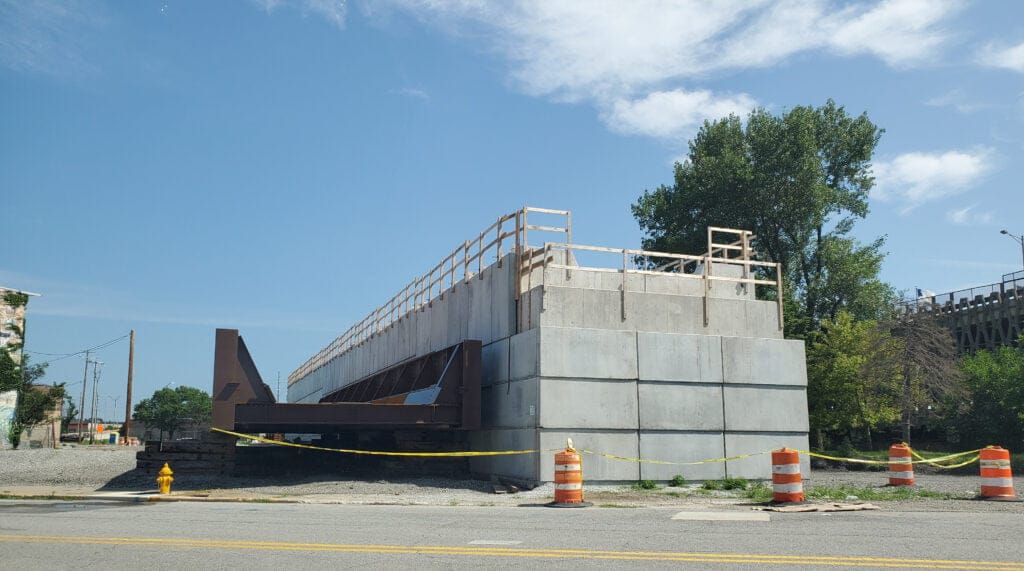 "It was harder than I thought it would be," McDermott said. "We're anticipating litigation on it."
But too much crime was happening during those hours, he said.
Garcia agrees with the move.
"I think I would have given gas station owners more of an opportunity to comply with restrictions," he said, but something had to be done.
Hammond's crime rate has been steadily decreasing for the past few decades, according to CityRating.com, but it is still higher than the national average.
Hammond was one of the first in Northwest Indiana to install license plate readers, McDermott said. "We blanketed the city."
The city first secured its perimeter, then added fixed locations in the city, mobile units and more.
"We're really aggressive with our license plate reader data," McDermott said. "They help the police department be proactive instead of reactive."
Ready for change
Those efforts at public safety won't go unnoticed as the city of Hammond continues to develop.
By expanding passenger rail service, Northwest Indiana becomes a viable alternative to suburbs in Illinois.
U.S. Census Bureau estimates show that Illinois residents are moving to Indiana. The report estimated that 37,764 people moved from Illinois to Indiana in 2021.
Other incentives will help attract business too.
The transit development district around the new train station downtown gives Hammond more leverage than a traditional TIF district. The TDD also allows the city to capture the additional income tax revenue in the district to provide further money to help pay for infrastructure and other economic development needs.
The city also received a $7 million Federal Railroad Administration grant to build a new overpass in the southeast area. The project will help ease traffic where local roads meet railroad tracks. The project is expected to start in 2024.
"Railroad stoppages in Hammond have been a problem in our city for over a century, and we are finally getting the opportunity to fix it once and for all," said McDermott in a press release.
Other efforts focus on cleaning up old wounds.
The U.S. Environmental Protection Agency added the Federated Metals Corp. Whiting site to its Superfund National Priorities List.
The company filed for bankruptcy before EPA-required cleanup was completed at the former metal smelting, refining, recovery and recycling facility in Hammond along the shore of Lake George.
Operations at the site ceased in 1983, but various smelting activities continued. The site was referred to the EPA's Superfund removal program in 2016.
"By cleaning up this site, EPA can support residents to help create healthy, thriving communities," said EPA Regional Administrator Debra Shore in a press release.
And then there's City Hall.
McDermott remembers when Hammond considered moving City Hall downtown about 10 years ago to help anchor that area's development. But that plan fizzled for lack of an identifiable funding source and an outcry from neighbors of the existing building.
"It's a nice building," he said. "I personally love City Hall."
Improvements to energy efficiency and other work there has made City Hall a better place to work.
McDermott understands people like Garcia who want to keep it downtown.
"If there was ever a reason to put City Hall in downtown Hammond, it's because of what's happening downtown" with the new train station and other transformational improvements, McDermott said.
Anderson agrees that there's a new attitude around the city.
"Our master plan and the train are really changing everyone's perspective," she said.
Read more stories from the current issue of Northwest Indiana Business Magazine.