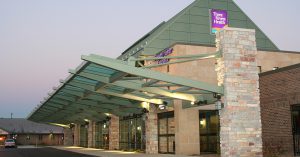 Michigan-based Three Rivers Health will join Beacon Health System of South Bend.
Beacon Health in a statement said Three Rivers Health signed a letter of intent to formalize the partnership in spring 2021, which is pending approval from regulators.
"Our thinking was to grow through careful alignment with partners of high integrity, who share our commitment to quality, exceptional experience and value," said Dave Shannon, president and CEO of Three Rivers Health. "This really was a natural fit for us, and absolutely the best option for patients (and) as part of Beacon Health System, our communities will have even greater access to convenient, high-quality health care close to home."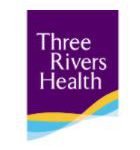 Three Rivers Health operates a 60-bed facility in Three Rivers, Michigan, which serves St. Joseph and Kalamazoo counties in Michigan, and neighboring communities. It offers a full complement of outpatient services along with specializations in orthopedics, emergency medicine, women's health and rehabilitation services.
Health system officials say the partnership improves care access for residents throughout the Michiana region by tapping the 1,100 Beacon physicians and providers. Beacon's range of services include in trauma care, orthopedics, heart, vascular and cancer care.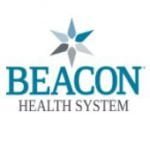 Beacon is also a member of the Mayo Clinic Care Network, connecting physicians with world-class Mayo experts. Beacon also has a presence in Northwest Indiana and recently opened a new $21.6 million hospital in La Porte in partnership with Franciscan Health.
"Throughout the process of coming together, it was evident that we shared common values, commitment to the communities we serve, and an appreciation for our important roles in delivering excellence in care," said Kreg Gruber, CEO of Beacon Health System. "Working together, Beacon and Three Rivers have the potential to positively impact the health of even more individuals (and) we look forward to working with our new colleagues in Three Rivers to provide exceptional care in neighborhoods throughout our region."
In addition to its hospital, which employs more than 550 people including care providers, Three Rivers Health Systems Inc. operates 16 clinics at various locations throughout St. Joseph and Kalamazoo counties in Michigan.
Beacon Health System operates Elkhart General Hospital, Community Hospital of Bremen, Beacon Granger Hospital, Memorial Hospital of South Bend, Beacon Children's Hospital, Beacon Medical Group, Beacon Health Foundation and Beacon Health & Fitness. It employs more than 7,000 people and 1,100 physicians.