Collaboration between Beacon Health System in South Bend and Franciscan Health has led to a new $21.6 million hospital in La Porte.
Representatives for Beacon Health and Franciscan Health were joined by community leaders June 12 to dedicate the new 92,500-square-foot Franciscan Beacon Hospital at 1010 W. State Road 2.
The site features 31,819-square-feet of new construction, a 24-hour, 10-bed emergency department, eight inpatient beds for overnight care with nursing station, laboratory services, an on-staff pharmacist, physical therapy, telehealth connectivity and imaging and diagnostic equipment.
An official opening date was not released but representatives said the site will open in the coming weeks.
The new hospital is located at the same site where Beacon Medical Group has operated in La Porte for 50 years. Franciscan Physician Network providers also are joining the operation.
"This joint venture is a symbol of the great relationship between our two organizations and of our commitment to La Porte and surrounding communities," said Kreg Gruber, CEO of Beacon Health System. "We are honored to be working with Franciscan Health to offer this new hospital, providing high-quality, convenient option to the people of La Porte."
Construction began in November 2018, which included new construction and renovation of the Beacon Medical Group building.
Dean Mazzoni, Franciscan Health Michigan City president and CEO, said Beacon Health is a great partner.
"Our values are well aligned to provide outstanding care to this community," he said.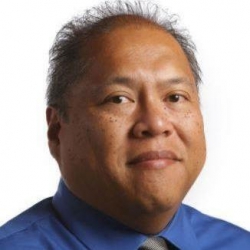 Latest posts by Larry Avila
(see all)