Two Ivy Tech Community College Lake County faculty members earned the President's Award for Excellence in Instruction.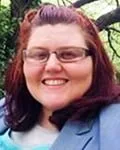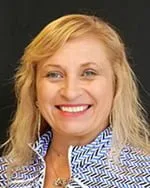 Every year, each campus selects one full-time and one adjunct faculty member to receive the honor.
This year, Dr. Dawn Bancsi and Christine Weatherby were chosen for the Lake County accolade.
As the full-time faculty winner, Bancsi, who has been a pediatric and neurorehabilitation therapist for more than 25 years, is the chair of the physical therapist assistant program. She also is CEO and co-owner of Balanced Therapy and Wellness in Michigan City. She started teaching at Ivy Tech in 2001. She also has been the PTA chair at the Lake County campus for 15 years.
"This award acknowledges the encouragement of lifelong learning, which I promote in the PTA students and emulate as encouragement," Bancsi said in a press release. "I appreciate the nominating committee providing this opportunity in acknowledgment of my efforts to create learning opportunities and environments to engage all students. I am very honored."
Weatherby, an adjunct faculty member, has been with the English department for 10 years. She teaches a variety of secondary education classes. She has helped grade College Board AP exams and coached the East Chicago Central High School's speech/debate team. She recently became the ed tech coordinator for the Lake County campus.
"The greatest reward is having the opportunity to wake up each day and to be part of a team of thoughtful and talented individuals, all striving together to fulfill the mission of changing lives," Weatherby said. "That is a purpose which is truly meaningful and one which has lasting value long after we have gone."
Both were recognized during commencement ceremonies May 12 at the Steel Yard in Gary.