Colette Irwin-Knott, a 1981 Valparaiso University graduate and member of its board of directors since 2009, has been named the college's interim president-elect.
Mark Heckler, who has served as university president since 2008, in 2019 requested the board begin searching for the college's next president. The college in a statement said Heckler will transition leadership responsibilities to Irwin-Knott in September then will become president emeritus.
Heckler will continue active fundraising efforts for Forever Valpo: The Campaign for Our Future, a $250 million endowment campaign, the college said.
Irwin-Knott will serve as interim-president elect as the college continues its search for a replacement for Heckler. There is a section on the university's website, which provides updates on the search process.
Irwin-Knott earned a bachelor of science from Valparaiso University in 1981. She spent her career in the field of public finance with HJ Umbaugh & Associates in Indianapolis retiring as a partner with the firm in 2014. She worked closely with educators throughout Indiana on hundreds of school and library projects involving the issuance of municipal bonds.
"Ms. Irwin-Knott's heart for service and financial acumen will serve Valparaiso University well as it continues to face the global pandemic and focuses on the health and well-being of students, faculty and staff while fulfilling our academic mission," said Frederick Kraegel, chair of the college's board of directors.
Irwin-Knott began a women's initiative for career development at Umbaugh & Associates and has mentored numerous young women and men in their respective professions. She has been active in ministries assisting inner-city teenage youth in Indianapolis.
Her interests have also included the arts and serving on the board of the Indianapolis Public Library Foundation.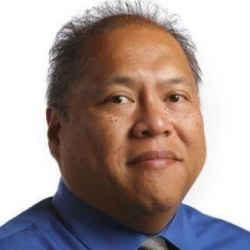 Latest posts by Larry Avila
(see all)