Time is now for all industries to rethink hiring strategies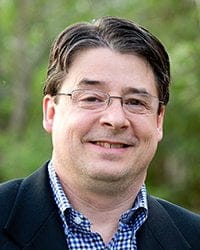 Companies are having difficulty finding qualified workers to fill their available jobs. Unfortunately, many employers have grown accustomed to or ignored this difficulty for too long, and they're now ill-equipped to address it. The majority of this problem stems from an aging population and other economic shifts. However, there are many other contributing factors specific to each company's situation.
People shortages predate pandemic
"The U.S. labor shortage is reaching a critical point," reads a shocking but not surprising headline from a recent CNBC article. It confirms what we all know: the reaction or, as some would say, overreaction to the pandemic has damaged the workforce.
But this headline wasn't from this week, this month or even this year. It was from a report published July 5, 2018, six months before COVID-19, social distancing, masking and government stimulus became topics of conversation in almost every household in the country.
Yes, the pandemic has accelerated the existing trend, making this problem more visible, but jobs have grown faster than the workforce for many years.
More jobs than workers
Jobs were growing faster than the population in 2018, and it is true today. The Bureau of Labor Statistics first reported that job openings eclipsed the available labor pool in 2018. April 2018 closed with 6.7 million job openings. May 2018 ended with just over 6 million people the bureau classifies as unemployed, continuing a growing trend of jobs growing faster than the labor pool.
According to the government, employment projections for 2030 show the number of jobs is growing faster than the population. Between 2020 and 2030, the bureau projects 11.9 million new jobs will be added to the economy, but only 8.9 million new workers will enter the workforce over the same period. This growing gap between jobs and available workers will continue to exert upward pressure on wages and make hiring difficult for the foreseeable future.
Lower workforce participation
A common misconception is that younger people are not joining the workforce at the same level as past generations. Workforce participation rates for people between 24 and 55 years old have been consistently in the low- to mid-80% range during the past couple of decades. It is projected to be at 81.4% through at least 2030. By comparison, between 1950s and 1970s, the participation rate for this age group was in the mid-60% range. The rate didn't jump to the 80% range until the 1980s and 1990s when the baby boomers and more women entered the workforce.
So, if younger workers are employed at about the same rate, what is driving the workforce participation rate down? One of the significant factors is the aging population. The workforce participation rate of people age 55+ has risen by almost 7% since 2000. Fewer workers in the 24- to 55-years-old age range lowers the overall workforce participation rate.
According to the BLS, the overall workforce participation rate, which it defines as the percentage of the population 16+ that is working or actively looking for work, is expected to drop by 1.4% from 61.7% in 2020 to 60.4% in 2030.
The shrinking workforce is here to stay, and it's unlikely the trend will turn.
Positions open longer
It's time for employers to take a more proactive approach when it comes to this issue. We should all prepare ourselves for a future where jobs will go unfilled for prolonged periods. It's our collective responsibility as leaders in our organizations to start thinking about turning around company cultures that have traditionally been dismissive of a shrinking workforce.
We need to be smart about our hiring practices and realize that mid-career candidates might be more expensive, but they bring more productivity and flexibility to cover open positions, which helps to justify their higher expense.
The future workforce will have fewer entry-level positions. Instead of just bringing someone on board for a particular role that needs filling, we also will need to consider their ability to take on multiple jobs and cross-train. So, when future workforce shortages happen, we will have trained people who can move around the organization filling in the gaps made by open positions.
The good news is that there is still time to prepare for these changes now before they become more drastic.
Click here to read more from the December-January 2022 issue of Northwest Indiana Business Magazine.