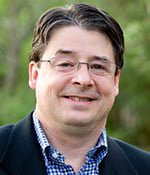 Good leadership is critical for
success in any size business
Leaders of large businesses are often recognized for their leadership skills, but good leadership is critical for success in any size business. Leaders, especially in small businesses, need a variety of skills, including operational knowledge, management ability and strategic thinking. In this issue, we talk with local leaders about their thoughts and advice on topics as wide ranging as financing, growth, security, legal changes, industry changes and diversity.
It takes a strong vision, grit and an entrepreneurial spirt to start or expand a small business in Northwest Indiana. It also takes money, yet most small businesses are too small to attract investment from wall street or private investors. Local community banks step in to provide capital for local business start-up and expansion. Amanda Wilson explores the role of local community banks in economic growth by provide capital for local businesses.
The negative aspects of globalization on our region are well publicized, but there are also some positive aspects that are less well known. Annie Ropeik explores how exports, international expansions and financial backing by foreign companies are helping regional business leaders grow their businesses.
Technology plays a major role in every business, regardless of industry or size. Bob Mouleson talks with local technology experts who share their advice for business leaders in securing their company's data.
Good business leaders keep regular tabs on legal changes in the areas of law that impact their industry. Jerry Davich talks with local legal experts who can help leaders stay abreast of the ever-changing legal landscape.
Almost every industry has seen dramatic change over the last couple of decades, but few have seen more dramatic shifts than the healthcare industry. Lesley Bailey shares the leadership challenges in the evolution of nursing, as nurses evolve into educators and one-on-one guides for patients' health care journeys.
Great leadership knows no gender or skin color. Leaders inspire, encourage, advocate and work tirelessly for their team and organizations. Lauren Caggiano profiles five Northwest Indiana leaders from a variety of ethnic and professional backgrounds who lead by example.
Also in this issue, Jerry Davich visits a South Bend distillery making spirits by Hoosiers and for Hoosiers. Terry McMahon shares his thoughts on things to consider when choosing the right bank for your business. John Cain and Jack Walton update us on art and entertainment across the region. Ben Smith shares exciting changes for two local university sports programs. Representative Visclosky tells us his ideas for the next steps for the Northwest Indiana lakeshore. Finally, Mary Jo Orlowski inspires us with her story about a group of millennials making a difference in Michigan City.
I am inspired everyday by the dedication, skill and ingenuity of the Northwest Indiana business leaders I meet. I hope you will take a moment to let the leaders in your business know you appreciate their hard work.