Growth in cryptocurrency awareness means more investors turning to expert advice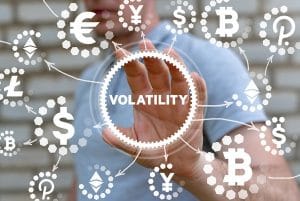 Increasingly, consumers are opting to test the waters of the cryptocurrency market, where their digital currency is created and stored completely electronically. An estimated 400,000 Bitcoin transactions take place on any given day, experts say.
Unregulated and unbacked by any central government, crypto purchases carry plenty of risk — but also the opportunity for future reward.
"We live in a country where people are interested in making money," said Eric January, a certified public accountant with Conduit Investment Advisors in Crown Point. "Right now, one of those things is cryptocurrency. It was on a tear for several years there."
Not only does cryptocurrency have the intrigue of new technology, but it also offers the trendy factor that comes from celebrity endorsements. Tom Brady famously suggested making a Bitcoin payment to the fan who purchased the football from his final-not-final touchdown.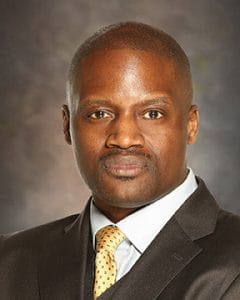 NBC's "Law & Order" wrote a cryptocurrency reference into its script. "Saturday Night Live" did a skit about it. The Simpsons referenced it. And the epitome of American television advertising — the Superbowl — had more crypto ads than any other industry.
"It's making people who aren't aware of cryptocurrency more understanding of it," January explained.
It also is raising questions among the average investor.
"More and more customers are inquiring about crypto, and it does seem that with the additional publicity in the media and in the marketplace, crypto certainly is garnering more attention among the average investor," said Thomas Devine, vice president and wealth management team leader at Peoples Bank in Munster. "We anticipate an uptick in those questions going forward."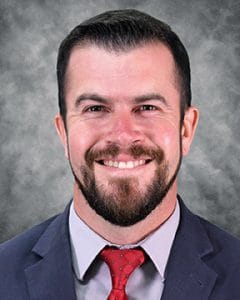 Even so, financial experts recommend that investors proceed with caution in the crypto market, because it's untested and evolving. Digital markets are such a new commodity that no one knows for sure what the risk level truly is.
This point was driven home with Russia's recent invasion of Ukraine, which further suggests that national security issues could come to light in a crypto-managed world.
That's much of the reason that the Biden administration recently released an executive order calling for direction in supporting cryptocurrency growth while also protecting investors. That could include the Federal Reserve creating a digital bank currency of its own, which puts existing crypto balances in question.
"What happens to the value of your crypto wallet if the U.S. government comes out with a digital dollar?" Conduit Investment Advisors' January asked. "There's uncertainty with cryptocurrency. It's the new kid on the block."
What you should know
Perhaps surprisingly, the idea of digital currency predates iPhones, Google — and even DVDs. The earliest crypto concept dates to the 1980s, designed to bypass central control of currency. That's right, the era of Atari and David Bowie also had the forethought to include digital finances.
But it took several decades, and multiple masterminds, to establish digital currency as it exists today. Since the first Bitcoin purchase in 2009, the currency — and those who hold it — has ridden a roller coaster of success.
Its value spiked and crashed frequently, sometimes in the same day. Scams roiled the crypto landscape, as thieves seemingly stayed a step ahead of crypto security advancements.
But by 2016, the industry had developed to the point that cryptocurrency was becoming a lucrative, though risky, investment. It's unlikely, however, that future crypto investors will ever experience gains like that early market.
"I don't know that it will be as easy for the next wave or people to come in and make that kind of money," January said. "The best they can hope for is for stability."
Certainly, cryptocurrency doesn't have the full backing of the mainstream financial industry quite yet. Peoples Bank in Munster has not rolled out cryptocurrency services to its customers because of the high-risk level involved.
"The bank believes in building a well-diversified portfolio comprised of readily marketable securities with a proven track record and history of long-term performance," Devine said.
Other regional financial institutions are entering the crypto market, however. Fort Wayne's STAR Financial Bank said it was the first in Indiana to provide customers with Bitcoin trading services through its mobile app.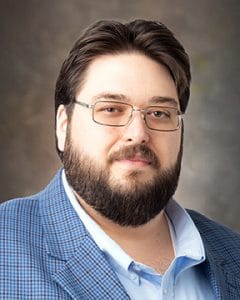 "We do this through a partnership with NYDIG, a New York-based company that handles all of the cryptocurrency transactions and custody of the purchased assets," said Brian Avery, vice president of technology and digital strategy at STAR Bank. "We know our customers are using their STAR accounts to purchase cryptocurrencies through various services and exchanges."
Customers, he says, have responded.
"Prior to our announcement, we rarely heard from customers regarding cryptocurrencies," Avery said. "However, since we've announced our service and partnership with NYDIG, many customers have expressed interest."
Crypto benefits
Look no further than Ukraine for a prime example of cryptocurrency's upside. The war is disrupting supply while also reallocating spending to critical military expenses.
"A major benefit is that it isn't a national currency," January said. "In places like Ukraine with hyper-inflation, it's a much better option."
Isolated from global inflation factors such as government conflicts, cryptocurrency's value isn't tied to natural resources such as precious metals, which increase when the dollar declines. It also has the benefits of making digital payment faster, easier and more secure.
As part of President Joe Biden's executive order, the Federal Reserve is looking to issue a central bank digital currency of its own. That could provide financial stability while lowering the risk of cryptocurrency for investors. There's also an option for FDIC-insured coins to hit the market.
"Those items are both in early stages but could develop quickly and help provide some truly stable options," said Avery of STAR Bank.
He envisions a time in the future when cryptocurrency doesn't carry the same level of risk that it does now.
"This is the case with almost any new technology," he said. "There was a time when many people were hesitant to buy something online for fear of having their credit card information stolen."
Avery said as the technology matures, legislation and regulation catch up, ultimately the services offered become more stable and mainstream.
Cryptocurrency has a growing following among businesses, as well. More than 18,000 companies accept crypto as payment, according to technology website EarthWeb. That broadens the options for the estimated 46 million Americans who have purchased Bitcoin from any one of 200 exchanges, the site reports.
A word of caution
Still, not everyone in the financial world has such an optimistic outlook for cryptocurrency.
"I don't see it surviving," January said. "I can't see it becoming a world currency, because it's a threat to every single government."
Although most investors merely dabble in cryptocurrency as a small portion of their portfolio, January doesn't advise it.
"There are other ways to hedge your money and protect your portfolio from inflation," he said. "You need to explore all your options."
James Dunne, vice president and wealth management officer at Peoples Bank, agrees.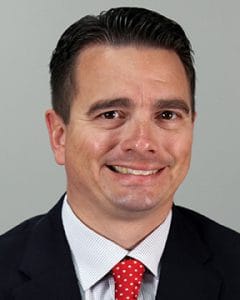 "From our perspective, the measurable risks are extremely high and have caused very large shifts in price," he said. "Limited oversight and essentially no regulation increases the opportunity for malicious and fraudulent activity."
In May, financial experts believe concerns over inflation, rising interest rates, the war in Ukraine and geopolitical instability fueled volatility in cryptocurrency.
Dunne said consumers considering an investment in this market, should do it with funds not earmarked for retirement or other large and quantifiable expenditures.
Indeed, the average crypto investor allocates less than 4% of their assets toward digital currency, according to EarthWeb.
And while almost every American has heard of cryptocurrency, a Pew Research Center study suggests that 16% have ever invested in it.
One piece of advice that most experts seem to agree on is that crypto investments are an individual choice, and one that can best be made with a professional.
"The cryptocurrency market is rapidly evolving, which means that the pros and cons for investment are fluid and subject to change swiftly," Dunne said.
With or without crypto in your portfolio, diversity remains the name of the game, experts say. Balance riskier investments, including digital assets, with some tried-and-true financial markets. That approach will mitigate risk while boosting return, a strategy that advisers have relied on for years.
"There's risk associated with cryptocurrencies, like many other investments," STAR Bank's Avery said. "The most important thing is to understand those risks and make sure they align with your goals and portfolio."
Click here to read more from the June-July 2022 issue of Northwest Indiana Business Magazine.