Leaders confident efforts will bring stable growth, economic success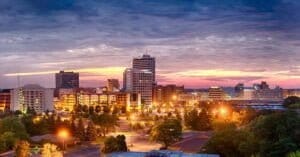 South Bend is making development a priority, and it shows.
Its downtown, the heart of any city, is beating strong. Neighborhoods are seeing improvements, too.
With the help of grants and other financing, the city is poised to see big infrastructure improvements, along with smaller projects that will enhance its economic future one building at a time.
Mayor James Mueller rattles off projects with little desire to stop.
"It's an exciting time to be mayor of South Bend," he said.
In his 2023 state of the city address, Mueller, who has been mayor for three years, lauded potential projects since the beginning of 2020 that could top $1 billion by the end of this year.
"Although our wild ride may have another twist and turn for us ahead, we'll stay on track," he said in his remarks. "The state of our city is as strong as ever, and South Bend is ready to reach new heights."
Health care horizon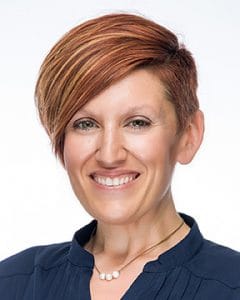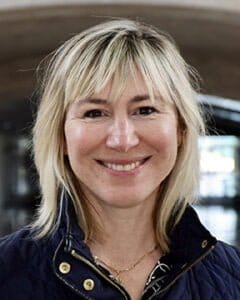 Beacon Health System, which owns Memorial Hospital, is taking that sentiment to heart. It has plans for two projects totaling $300 million that could transform the north end of downtown.
"That's an exciting development on the north side of town," Downtown South Bend Executive Director Willow Wetherall said. "The level of investment we're seeing is really exciting."
In October, Beacon broke ground on a 10-story, $232 million, 300,000-square-foot patient tower — the largest construction project in Memorial Hospital's history. The project is expected to be completed in early 2026.
With the new patient tower, the number of adult acute care beds will increase to 302, from 249. Patient rooms will be 50% larger. And it will feature an expanded intensive care unit.
Beacon estimates the new patient tower will create 500 jobs.
Beacon also is considering a project on the south side of the Memorial Hospital campus that would include a new health and fitness center and residential development.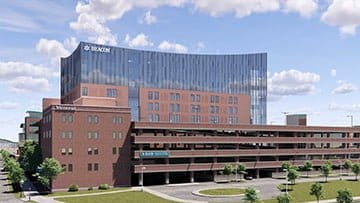 "To me, that's the key to quality of life," Wetherall said. "When you have a built-in environment that provides easy access to things people need, and you put them in walking distance, to me that's quality of life."
Bethany Hartley, president and CEO of the South Bend-Elkhart Regional Partnership, said Beacon's projects are some of the most important improvements in South Bend. They are likely to help "The District" become a destination.
"With a total investment of over $140 million, 'The District' will be anchored by the new, state-of-the-art Beacon health and wellness center and include over 240 urban housing units, a first-class hotel, office space, exciting new retail offerings, along with more than 950 structured parking spaces," she said.
Downtown developments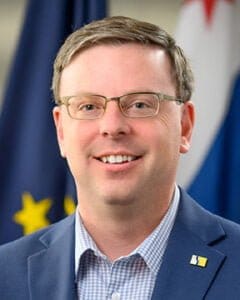 Wetherall is seeing additional activity elsewhere in downtown. In her March report, she noted 11 long-vacant spaces are under local ownership and are being redeveloped. In addition, there are 312 new residential units in four projects, two of which are new construction.
The South Bend Housing Authority is on a spree, too. More than 90 public housing units will be razed, including the Monroe Circle townhomes near Four Winds Field. Part of the plan is to offer mixed-income developments and not concentrate low-income residents in a single location.
Four Winds Field, where the South Bend Cubs play, is a huge economic driver, Mueller said. It offers concerts and other activities as well as baseball games.
"It's a nice stadium, and the current owner put a fair amount of money into it," Mueller said.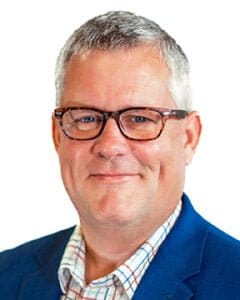 Another big investor in South Bend is Mark Tarner, who is moving South Bend Chocolate Co.'s production from rented space to a new agri-tourism facility anchored by the Indiana Dinosaur Museum.
"That has the ability to be just an incredibly unique attraction," said Jeff Jarnecke, executive director of Visit South Bend Mishawaka.
The dinosaur museum is scheduled to open next summer. The site also will house a sledding hill, bison, farmers market, restaurant and Tarner's chocolate factory. Jarnecke said it will be an attraction similar to Fair Oaks Farms. "It's such a unique value proposition" for tourism, Jarnecke said.
Small investments
Jennifer Henecke and Sarah Hill are doing smaller, but still impactful, developments in and near downtown through their company Penny Hill Homes.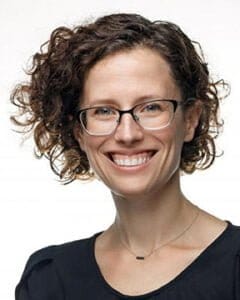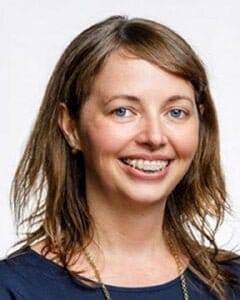 "We just saw so much potential," Henecke said of the property at 435 S. Michigan St., the Inwoods building. Or rather, three separate buildings that comprise one big investment.
"It's just a really wonderful historic building," she said. "There is a lot of energy around that corner."
Penny Hill has secured multiple leases with new tenants, bringing small entrepreneurs downtown for artisan retail, gallery and studio space.
The buildings were in rough shape, having been vacant for decades. Other owners had done work on the property but hadn't finished it.
"It's the best case because it's an empty shell. It's all been cleared out," Henecke said.
There was rebar showing, paint peeling, floors rippling. "With a little bit of care, it can all be all right," she said.
Henecke and Hill live near downtown and like its vibe.
"As proud residents of the area we invest in, it's been our privilege to help bring overlooked historic houses and neighborhoods back to life," Hill said in a press release.
Both worked at the library when they became friends before they were business partners. Hill left the library staff to work full time on rehab projects with Penny Hill and her own company, Herstoric Properties. Through the latter, Hill bought 516 S. Michigan St., a two-story building, to create a mixed-use development.
They aren't the only ones investing in South Bend properties.
"There are lot of little small-scale developers making things better," Henecke said. "You can give something a try because it's a little more affordable" than bigger cities.
One example is the $670,000 investment by the Bakery Group to continue developing Portage Place in the city's near northwest neighborhood. The building was abandoned in 2012 but has since been renovated into commercial spaces of assorted sizes. Northwest Bank provided the small business loan.
"There's definitely a network growing here," Henecke said, where entrepreneurs support each other. "Usually everyone is connected in some way."
The library where Henecke and Hill met has undergone its own transformation. "It's amazing. Oh, my goodness," Henecke said. "It's light-filled. It's spacious."
"It just has a totally different look and feel to it," she said. The library now has a courtyard and a learning space. Henecke enjoys taking visitors on tours for their first time in the recently renovated building to see their reactions.
"Civic architecture should be grand and inspiring," she said. "Everyone deserves a beautiful space no matter how much they make."
The $36 million library renovation expanded the youth services and local and family history areas as well as adding study rooms and other changes.
The city also is making plans to rebuild its fire station No. 8 at 2402 S. Twyckenham Drive. It was built in 1957. And the city hired 51 police officers last year.
Catalyst for change
Mueller acknowledged the work of former Mayor Pete Buttigieg, who served from 2012 to 2020, and his predecessors in getting the city to where it is today. Buttigieg's Smart Streets initiative downtown made the area walkable. "That really helped catalyze a lot of investments," Mueller said.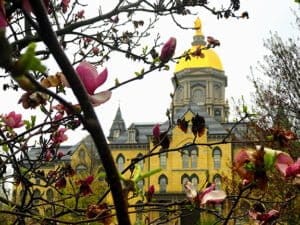 The University of Notre Dame's commitment to working with city officials has helped, too. Now private investment is continuing even without being pushed to do so by Notre Dame.
"Momentum is self-sustaining," Mueller said.
Another of Buttigieg's causes while mayor was bringing South Shore Line service downtown. Now that he's U.S. secretary of transportation, the push for a downtown train hasn't stopped.
The terminus would be Union Station, just outside Four Winds Field on the south edge of downtown.
That project has spurred excitement and a lot of people to believe in downtown South Bend's future, Mueller said.
Wetherall is championing the cause now. "You couldn't get a better set of circumstances to do a large-scale project like the downtown train," she said. "All of those puzzle pieces, from a master planning perspective, are really coming together beautifully."
"There have been conversations about the train coming downtown since the 1980s," she said.
Since 1992, the eastern terminus of the rail line has been at the airport, having been at the Amtrak station before that.
"For 33 years, it has been in a 'temporary' location on the east side of the airport," Wetherall said. Now there's talk of shifting the station to the airport's west side.
A feasibility study done in 2020 identified four possible sites for the eastern terminus. One was where the Indiana Dinosaur Museum is being built, at U.S. 31 and U.S. 20. The second was at the Honeywell complex at Westmoor Street. The third was a joint Amtrak/South Shore Line station at Washington and Meade streets. The fourth was near the Union Station Technology Center downtown.
While the Double Track Northwest Indiana project will speed travel to Michigan City, South Bend could be just about 90 minutes away from Chicago if a second set of tracks were laid to bring the train downtown.
The cost to bring the railroad downtown is $112 million, according to the feasibility study.
"If you're going to spend that kind of money to get that train to the west side of the airport, let's just get it downtown," Wetherall said.
"It captures people's imagination and belief in the city that I haven't really seen in a while," Wetherall said. "It's a heavy lift, but it's possible."
"We can have the things we want in South Bend, and we don't have to settle," she added.
What kind of clout does South Bend have to attract the necessary federal and state dollars? "Does a secretary of transportation help?" Wetherall quickly replied. Buttigieg doesn't do favors, but the rail plan fits in with President Joe Biden's agenda.
"It's one of political will at this point," she said.
Bending back
Kyle Chamberlin, a board member of the South Bend Chamber of Commerce and numerous other organizations, said downtown is buzzing.
"The city seems to be coming to life again," he said. "There seems to be a lot of thirst for getting out and about now."
The THK Law LLP attorney sees South Bend bouncing back.
"About 10 years ago, South Bend went through a generational shift and finally realized Studebaker is never coming back," he said. Studebaker closed its South Bend plant in 1963. It made cars and trucks.
That's not to say manufacturing is dead or dying.
"Our Region is known as a manufacturing powerhouse with 33% of our regional workforce employed in the industry, generating $15.8 billion annually in regional GRP (Gross Regional Product)," said Hartley in a press release on manufacturing grants.
A $5.3 million Manufacturing Readiness Grant in 2022 spurred $47.5 million in investments in the South Bend-Elkhart region, she said.
Manufacturing is in South Bend's DNA, Chamberlin said, but plants are shifting to advanced manufacturing. Studying at Ivy Tech Community College, Indiana University South Bend and elsewhere helps workers position themselves for these jobs and higher wages.
"There are talent development programs and projects being activated across the Region, including a collaborative and centralized career center for St. Joseph County and more concentrated investments in health care career pathways, as well as jobs of the future like software developers," Hartley said.
South Bend is reinventing itself, and the population is growing as a result.
"Don't try to recruit the undergrads to stay," Chamberlin advised. "The people you are really looking for is the people who want to settle down."
Attracting residents means making the city more attractive to them.
"I think that we as a community have a lot of amenities as far as a great place to live," Chamberlin said.
Reasons to visit
South Bend has a lot to offer tourists, too.
"University of Notre Dame counts for about 56% of our visitors coming here," Jarnecke said, with family and friends the No. 2 driver.
Sports tourism makes a big difference for the local economy. "Hockey alone counted for about $11.5 million in economic impact," he said. "From the end of October through the first part of April, there's a youth hockey tournament almost every weekend."
Then there's the expanded Four Winds Casino South Bend, which opened a 23-story hotel earlier this year. It includes an event center, spa, café and outdoor roof-top swimming pool.
The Potawatomi Zoo is making upgrades too, with a lion habitat opening this year and bears coming in 2024.
Visitors often decide there's so much to do in South Bend that they plan return trips, Jarnecke said.
"You're starting to see more visitors coming to town to experience all four seasons," he said. "Right now we barely need to market in the summer months."
Mayor Mueller said he wants the city to continue to build on these types of successes.
"Let's continue down this path together and transform South Bend into a home where everyone can thrive," he said.
Read more stories from the current issue of Northwest Indiana Business Magazine.