Businesses move toward out-of-box ways to attract, keep workers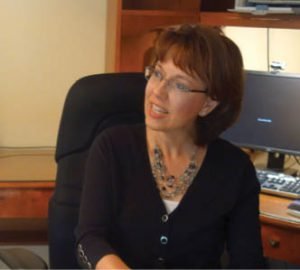 With low unemployment rates, the pressure on companies, especially those expanding, to find and keep good employees inches higher.
"When you look at the current economy, we're hearing all sorts of reports of low unemployment … from an HR perspective, the lower the unemployment rate, the fewer people are out there in a talent pool," said Barbie Sparr, a certified employee benefit specialist and health insurance associate with Mercer, a global consulting firm.
She works with employers of all sizes throughout Indiana to help them form and strategize human resources and wellness offerings to make sure they are meeting their goals and objectives.
"It's more difficult to fill vacancies, and I hear stories of employers considering lowering hiring standards," she said. "It's a job seekers market, and employers focus on retention as the constant turn-over of hiring and training new workers is a costly process and lowers productivity of the companies."
Since Indiana's unemployment rate has been under the national rate for about four years, companies look toward out-of-the-box benefit offerings to not only bring new workers in but also to help keep them on staff.
"I think employee benefits weigh heavier than salary when seeking employment," said Cyndi M. Harbin, president of the Society for Human Resource Management of Northwest Indiana. The organization strives to be a local resource for professional development and continued support of excellence in HR.
"Job seekers should consider the compensation and benefit package as a whole—this is called total rewards."
Harbin says bonuses, better insurance with lower premiums, more paid time off and a flexible schedule add value to a lower-paying position.
"With a little analysis, it becomes clear that the 'total rewards' are much more attractive," she said.
Harbin highlights how wellness programs, on-site flu clinics and company events can be vital to keeping a full workforce.
"There are so many, many options. Some companies really get creative, and others offer benefits specific to their businesses," she said. "The bottom line is retention, retention, retention is key. Turnover costs money that can be saved by offering a competitive benefit package and employee appreciation and recognition.
"If your employees are compensated well—with salary and benefits—they will not seek employment elsewhere."
Focus shift
When Allison Bertl, a regional WorkOne business service manager, first started with the agency about four years ago and unemployment was higher, employers had a different viewpoint.
"There was lots of supply, if you will, and they weren't as open to training because they could ask for what they needed and find it," she said. "Today, the supply is a little bit less, and employers have to think about new options.
"It's a huge turnaround for them in the way they think about attracting and retaining employees, because if they're not giving employees the skills to help the business grow and thrive, the employees may not stay."
Bertl, who leads efforts to help meet employer demand for a skilled workforce, said, as the spotlight has drifted from health insurance concerns, it has allowed employers to land on career avenues as a real benefit.
"Employers are able to think about career pathways more. Instead of a flat organization, they can think about career ladders and the process of how to go from one level to the next, how to create it if it doesn't exist and make it very visible," Bertl said. "That becomes a benefit if employees understand what it takes to go from one level to the next, and they can set goals for themselves and understand the skills needed.
"It's a way to help retain employees who can have career growth in the company."
Change and more change
Sparr with Mercer said technology and the younger generation are motivators to change.
"The younger generation and tech go hand-in-hand," Sparr said. "Employers are having to bridge several generations with varying ages. The younger generation wants benefits around family support, and flexibility is another way to offer a benefit."
The desire for harmony between work and family life is also driving benefit updates.
"The younger generation wants a healthier work and life balance more so than before," Sparr said. "We're seeing increases with parental need and additional assistance or onsite child care. There's a fluid dynamic between professional and personal lives.
"A flexible working environment … almost all of us work from home at some point. A compressed work week, job sharing and rotations all go back to technology. Mobile technology makes flexible working conditions increasingly common."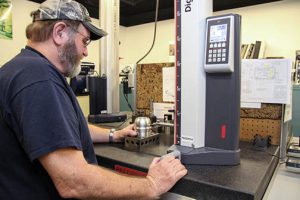 Rhonda Kaplar, human resources director at Task Force Tips Inc., has seen firsthand how benefit offerings have changed through the years. The company makes fire suppression equipment and focuses on designing and manufacturing innovative tools in the industry from its headquarters in Valparaiso.
"I have been at Task Force Tips for 19 years and have seen how benefits evolved over time," she said. "One of the things that attracts people to TFT is what we do. We make products that save people's lives all over the world, and for some, that is very motivational."
Kaplar said that, in today's job market, what's attractive to people in manufacturing is training and career development.
"We have an onsite training center and a training coordinator that manages a plethora of opportunities for those that want to grow and develop outside of the job," she said. "They can go up to the training center and access tons of courses."
Benefits of training
When a skills gap exists, training and tuition reimbursement can bridge the disparity and benefit for both employers and employees.
"As employers now focus on training, it is actually beneficial to employees long term to help them grow as well as help the businesses grow. It's a dual-focus," said Bertl with WorkOne. "It's as much about employee growth as it is about business growth and how that affects the business's ability to produce and thrive in Northwest Indiana."
WorkOne and the Northwest Indiana Work Force Board, which provides funds and resources for training, have assembled Region companies facing similar challenges with workers lacking necessary skills.
"The project was the second of its kind and unique among the state—getting a group of employers together with similar needs that they can't accomplish on their own, but with a cohort mentality they can accomplish something together," Bertl said. "It's on the brink of innovation, if you will, and a one-of-a-kind experience."
The need for industrial maintenance workers united T&B Tube Company of Gary, Task Force Tips and 5 Star Engineering and Maintenance in Portage. The companies came together to send their employees, who had the potential to build skills, to between six and seven months of training at Ivy Tech.
"This helps provide potential for wage increases, future promotions and advancement within the company," Bertl said. "The employers are going the extra mile to meet the employees' needs as well as giving them the benefit of the doubt that they will stay and that they believe in them. The companies are investing time and resources in the training and paying them during the training as well."
Beyond tried, true
While compensation, retirement and insurance have been the focus of employee benefits, there are unique aspects within these areas that companies are looking toward to keep their workers happy.
"These are the tried-and-true approaches, and today, the conversation starts around the standard," said Sparr with Mercer. "It's creating a more personalized approach to benefits and getting away from the one-size-fits all approach. There's more choices, and it's personalized to specific needs.
"If a company's workforce has a higher incident of diabetes, we have vendors to help with that. There are thousands of different solutions, and Mercer really gets to know the clients personally."
Telemedicine and wellness offerings also can be an avenue to employee retention.
"There's employer-sponsored exchanges in digital platforms streamlined through technology," Sparr said. "Fitness and wellness always comes into play: wearable tech, standing desks and treadmill desks. Incorporating challenges and gaming into benefits programs—the gamification of benefits."
At TFT, Kaplar said there is an onsite workout center and off-site clinic. Employees and their family members can use the workout center.
"That goes hand-in-hand with the wellness piece as we are trying to provide the means to help employees with their plans in terms of losing weight or staying toned," Kaplar said.
The access to an off-site clinic is at no-cost for employees and their family members who are covered by insurance.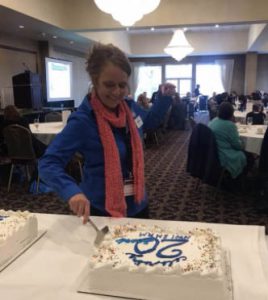 "It costs nothing for a visit or to get labs done, and there are zero-expense medications, and we also do annual wellness screenings," she said. "We focus on the well-being of our employees by helping to provide ways to keep them healthy."
A family-time program is another way that TFT seeks to provide a pleasant work environment. The program reimburses a dollar per mile up to $500 when employees take their families on a road trip.
"They are asked to go to a fire department in the place where they are vacationing and drop off a bag of information and get contact information and take a picture with their family," Kaplar says. "The owner (Stewart McMillan) came up with the idea several years ago when the price of gas was really expensive, and he thought: How can we help people with that?"
Harbin said the bottom line should not be the driving force behind a business's benefit decisions.
"Too often companies cut the employee appreciation and recognition events from the budget," said Harbin with the Society for Human Resource Management of Northwest Indiana. "These are the events that motivate and encourage staff to maintain, or even increase, production."
She believes a happy workforce is a productive workforce.
"If you keep your employees motivated and encouraged, and be transparent with the business, I believe, they will remain loyal to you," Harbin said.
| Center of Workforce Innovations | Midwest Urban Strategies | Next Level Jobs | Ready NWI |
| --- | --- | --- | --- |
| innovativeworkforce.com | midwesturbanstrategies.com | nextleveljobs.org | readynwi.com< |
| (219) 462-2940 | (414) 270-1736 | | (219) 462-2940 |
Click here to read more from the Aug-Sep 2018 issue of Northwest Indiana Business Magazine.