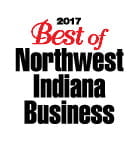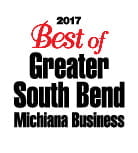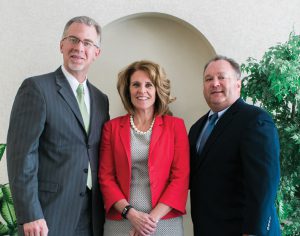 Our readers make their picks in dozens of categories.
"The best of the best." We all think quite highly of our state, and our region within the state. It's the best, for sure, and no one will persuade us to believe anything different. So who is the best of the best? What businesses and organizations stand out among our area's impressive crowd?
That's what we try to reveal each year through Northwest Indiana Business Quarterly's reader survey … we're measuring the high opinions of our readers, who are business leaders but also customers across the business community. To those honored businesses and organizations, we say "congratulations!" And we couldn't have done this without the countless readers who took time to vote in our online survey. Thank you for your participation in our annual celebration!
Community & E
ducation
Best Companies to
Work For
Northwest
Indiana
Winners: Centier Bank | Franciscan Health | Horizon Bank | Porter Health Care System | Peoples Bank
Greater South Bend/M
ichiana
Winner: 1st Source Bank
Best University to Attai
n an MBA
Northwest
Indiana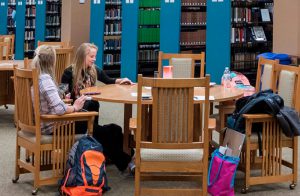 Winner: Purdue Northwest—Hammond, Westville
Runners-up: Indiana University Northwest—Gary | Valparaiso University—Valparaiso
Greater South Bend/M
ichiana
Winner: University of Notre Dame—South Bend
Runner-up: Indiana University—South Bend
Best University for a Technolog
y Degree
Northwest
Indiana
Winner: Purdue Northwest—Hammond, Westville
Runner-up: Ivy Tech Northwest—East Chicago, Gary, Michigan City, Valparaiso
Greater South Bend/M
ichiana
Winners: University of Notre Dame—South Bend |Ivy Tech North Central—South bend, Goshen, Warsaw
Best University Online Degree
Program
Northwest
Indiana
Winner: Indiana University Northwest—Gary
Runners-up: Purdue Northwest—Hammond, Westville |Ivy Tech Northwest—East Chicago, Gary, Michigan City, Valparaiso
Greater South Bend/M
ichiana
Winner: Indiana University—South Bend
Best Chamber of
Commerce
Northwest
Indiana
Winner: Valparaiso Chamber of Commerce—Valparaiso
Runners-up: Crossroads Chamber of Commerce—Crown Point, Merrillville | Lakeshore Chamber of Commerce—East Chicago, Hammond
Greater South Bend/M
ichiana
Winner: South Bend Regional Chamber of Commerce—South Bend
Best Location for Opening a New
Business
Northwest
Indiana
Winner: Valparaiso
Runners-up: Crown Point, Michigan City, Merrillville, Munster, Schererville
Greater South Bend/M
ichiana
Winner: Mishawaka
Best Minority or Veteran Owned
Business
Northwest
Indiana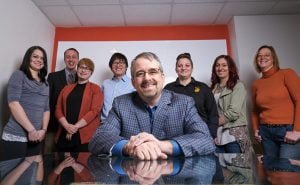 Winner: JM2 Marketing—Valparaiso
Runners-up: Veteran's Cafe—Merrillville, Fiddlehead Restaurant—Michigan City | Digital Graphics Solutions—Valparaiso
Greater South Bend/M
ichiana
Winner: Indiana Whiskey—South Bend
Banking & F
inancial
Best Bank for
Business
Northwest
Indiana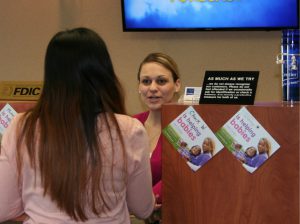 Winner: Centier Bank
Runners-up: Horizon Bank | People's Bank | 1st Source Bank
Greater South Bend/M
ichiana
Winner: 1st Source Bank
Runner-up: Centier Bank | Horizon Bank
Best Bank for Obtaining a Busin
ess Loan
Northwest
Indiana
Winner: Centier Bank
Runners-up: Horizon Bank | People's Bank | 1st Source Bank
Greater South Bend/M
ichiana
Winner: 1st Source Bank
Runner-up: Centier Bank
Best Bank for Customer
Service
Northwest
Indiana
Winner: Centier Bank
Runners-up: Horizon Bank | People's Bank | 1st Source Bank
Greater South Bend/M
ichiana
Winner: 1st Source Bank
Runner-up: Centier Bank
Best Cred
it Union
Northwest
Indiana
Winner: Tech Credit Union
Runners-up: Teacher's Credit Union | Regional Federal Credit Union
Greater South Bend/M
ichiana
Winner: Teacher's Credit Union
Runner-up: Notre Dame Federal Credit Union
Best Account
ing Firm
Northwest
Indiana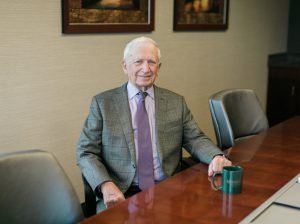 Winner: McMahon and Associates CPAs—Munster
Runners-up: Swartz Retson—Merrillville | Rowley & Company LLC—Michigan City
Greater South Bend/M
ichiana
Winner: Crowe Horwath—South Bend
Runner-up: Kruggel Lawton CPA—South Bend, Elkhart, St. Joseph MI
Best Wealth Management Advisory
Company
Northwest
Indiana
Winner: Centier Bank
Runners-up: Horizon Bank | People's Bank
Greater South Bend/M
ichiana
Winner: 1st Source Bank
Runner-up: Centier Bank
Best Business Investment Broker
age Firm
Northwest
Indiana
Winner: Edward Jones
Runners-up: Harbour Trust—Michigan City | Stifel—Crown Point | Oak Partners—Crown Point, Valparaiso
Greater South Bend/M
ichiana
Winner: Edward Jones
Legal & I
nsurance
Best Corporate
Law Firm
Northwest
Indiana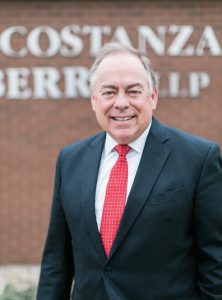 Winner: Burke Costanza & Carberry LLP—Merrillville, Valparaiso
Runners-up: Krieg DeVault—Merrillville | Hoeppner Wagner & Evans LLC—Merrillville, Valparaiso | Newby, Lewis, Kaminski & Jones LLP—LaPorte
Greater South Bend/M
ichiana
Winner: Barnes & Thornburg LLC—South Bend, Elkhart
Best Law Firm for Business Acquisitions and
Mergers
Northwest
Indiana
Winner: Burke Costanza & Carberry LLP—Merrillville, Valparaiso
Runners-up: Krieg DeVault—Merrillville | Hoeppner Wagner & Evans LLC—Merrillville, Valparaiso
Greater South Bend/M
ichiana
Winner: Barnes & Thornburg LLC—South Bend, Elkhart
Best Law Firm for Li
tigation
Northwest
Indiana
Winner: Burke Costanza & Carberry LLP—Merrillville, Valparaiso
Runners-up: Eichhorn & Eichhorn, LLP—Hammond | Hoeppner Wagner & Evans LLC—Merrillville, Valparaiso
Greater South Bend/M
ichiana
Winner: Barnes & Thornburg LLC—South Bend, Elkhart
Best Law Firm Specializing in Accidents an
d Injury
Northwest
Indiana
Winner: Burke Costanza & Carberry LLP—Merrillville, Valparaiso
Runners-up: Kenneth J. Allen Law Group—Merrillville, Valparaiso | Sarkisian, Sarkisian & Associates—Portage, Valparaiso
Greater South Bend/M
ichiana
Winner: Blackburn & Green—South Bend, Elkhart, Valparaiso
Best Estate-Planning
Practice
Northwest
Indiana
Winner: Burke Costanza & Carberry LLP—Merrillville, Valparaiso
Runners-up: Law offices of Gary Bonk—Schererville | Eichhorn & Eichhorn, LLP—Hammond
Greater South Bend/M
ichiana
Winner: Barnes & Thornburg LLC—South Bend, Elkhart
Best Insurance Agency for
Business
Northwest
Indiana
Winner: 1st Source Insurance—Merrillville, Michigan City, Valparaiso
Runners-up: General Insurance Services—Michigan City, La Porte, Valparaiso | MacLennan & Bain Insurance—Valparaiso
Greater South Bend/M
ichiana
Winner: 1st Source Insurance—Elkhart, Goshen, Mishawaka, Plymouth
Best Property & Casualty Insurance
Company
Northwest
Indiana
Winner: State Farm
Runners-up: 1st Source Insurance—Merrillville, Michigan City, Valparaiso | General Insurance Services—Michigan City, La Porte, Valparaiso
Greater South Bend/M
ichiana
Winner: 1st Source Insurance—Elkhart, Goshen, Mishawaka, Plymouth
Construction & Rea
l Estate
Best Commercial Real-Estate
Company
Northwest
Indiana
Winner: McColly Real Estate
Runner-up: Commercial In-Sites LLC
Greater South Bend/M
ichiana
Winner: Bradley Company
Runners-up: Newmark Grubb Cressy & Everett | Holiday Properties
Best Commercial Construction
Company
Northwest
Indiana
Winner: Larson Danielson—La Porte
Runners-up: Tonn & Blank—Michigan City | Chester, Inc—Valparaiso
Greater South Bend/M
ichiana
Winner: Majority Builders—South Bend
Best Commercial Architectural Design
Company
Northwest
Indiana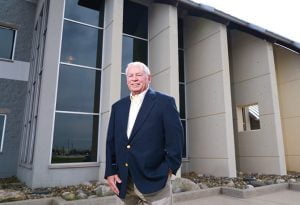 Winner: Chester, Inc—Valparaiso
Runner-up: Design Organization / Shive-Hatterly—Valparaiso
Greater South Bend/M
ichiana
Winner: Epoch Architecture + Planning—South Bend
Best Construction Company for Office remodeling and E
xpansion
Northwest
Indiana
Winner: Larson Danielson—La Porte
Runner-up: Tonn & Blank—Michigan City
Greater South Bend/M
ichiana
Winner: Ziolkowski Construction—South Bend
Best Commercial Landscaping
Company
Northwest
Indiana
Winner: Lakeshore Landscaping—Valparaiso
Runner-up: Tim's Landscaping—Griffith
Greater South Bend/M
ichiana
Winner: Foegley Landscape—South Bend
Best Residential Real-Estate
Company
Northwest
Indiana
Winner: McColly Real Estate
Runner-up: Century 21
Greater South Bend/M
ichiana
Winner: Cressy & Everett
Best Residential Development Home
Builder
Northwest
Indiana
Winner: Olthof Homes—St. John
Runner-up: Schneider Builders—Valparaiso
Greater South Bend/M
ichiana
Winner: Century Builders—Mishawaka
Runner-up: Place Builders—South Bend
Best Home Remodeling Construction
Company
Northwest
Indiana
Winner: Michiana Construction & Management—Michigan City
Runner-up: Schneider Builders—Valparaiso
Greater South Bend/M
ichiana
Winner: Peacock & Company—South Bend
Business
Services
Best Place to Purchase Office F
urniture
Northwest
Indiana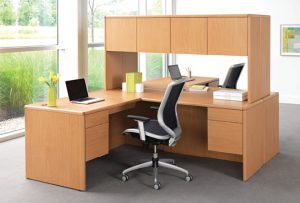 Winners: McShane's Business Products & Solutions—Munster | Kramer Leonard—Chesterton
Runner-up: HDW—Merrillville
Greater South Bend/M
ichiana
Winner: Office Interiors—Granger
Best Place to Purchase Office Equipment and
Supplies
Northwest
Indiana
Winners: McShane's Business Products & Solutions—Munster
Runner-up: Kramer Leonard—Chesterton
Greater South Bend/M
ichiana
Winner: U.S. Business Systems — Elkhart
Best Information Technology Consulting
Company
Northwest
Indiana
Winners: Chester, Inc—Valparaiso | Impact Solutions — Valparaiso
Greater South Bend/M
ichiana
Winner: U.S. Business Systems — Elkhart
Best Ad Agency / Marketing
Company
Northwest
Indiana
Winner: JM2 Marketing—Valparaiso
Runner-up: Group 7even—Valparaiso
Greater South Bend/M
ichiana
Winner: J2 Marketing—South Bend
Best Commercial
Printer
Northwest
Indiana
Winner: Largus Graphix Solutions—Munster
Runners-up: Reprographic Arts—Michigan City | BoyConn—Valparaiso
Greater South Bend/M
ichiana
Winner: Zipp Printing—Mishawaka
Best Employment Staffin
g Agency
Northwest
Indiana
Winner: Staff Source — Hammond
Runner-up: Express Employment Professionals—Schererville, Valparaiso
Greater South Bend/M
ichiana
Winner: Peoplelink Staffing Solutions—South Bend
Runner-up: Specialized Staffing Solutions—South Bend
Best Local Telecommunication
Company
Northwest
Indiana
Winner: Midwest Telecom of America—Merrillville
Runners-up: Nitco—Hebron | Comcast
Best Local Internet
Provider
Northwest
Indiana
Winners: Comcast
Runners-up: Midwest Telecom of America—Merrillville | Nitco—Hebron
Greater South Bend/M
ichiana
Winner: Comcast
Best Commercial Interior Design
Company
Northwest
Indiana
Winner: HDW — Merrillville
Greater South Bend/M
ichiana
Winner: Office Interiors—South bend
Health &
Wellness
Best
Hospital
Northwest
Indiana
Winner: Franciscan Health
Runners-up: Porter Health Care System | Community Healthcare System
Greater South Bend/M
ichiana
Winner: Memorial Hospital
Runner-up: St. Joseph Medical Center
Best Health Care Facility for Ca
rdiology
Northwest
Indiana
Winner: Porter Health Care System
Runners-up: Franciscan Health | Community Healthcare System
Greater South Bend/M
ichiana
Winner: Memorial Hospital
Best Health Care Facility for treatin
g Cancer
Northwest
Indiana
Winners: Franciscan Health | Porter Health Care System
Runners-up: Cancer Health Treatment Centers | Community Healthcare System
Greater South Bend/M
ichiana
Winner: Michiana Hematology Oncology
Best Urgent / Immediate Car
e Clinic
Northwest
Indiana
Winners: Franciscan Express Care | Porter Care Express
Runner-up: Community Hospital Outpatient Centers
Greater South Bend/M
ichiana
Winner: MedPoint
Best Occupational Health Care
Practice
Northwest
Indiana
Winner: Franciscan Working Well
Runner-up: Workforce Health
Greater South Bend/M
ichiana
Winner: South Bend Clinic
Best Fitness and Wellness
Facility
Northwest
Indiana
Winner: Franciscan Omni Health & Fitness—Chesterton, Schererville
Runner-up: Community Hospital Fitness Pointe—Munster
Greater South Bend/M
ichiana
Winner: Beacon Health & Fitness—Mishawaka, South Bend
Meeting & Enter
tainment
Best Restaurant for Business Ente
rtaining
Northwest
Indiana
Winner: Gamba Ristorante—Merrillville
Runners-up: Gino's Steakhouse—Dyer, Merrillville | Patrick's Grille—Michigan City | Teibel's—Schererville
Greater South Bend/M
ichiana
Winner: Café Navarre—South Bend
Runner-up: La Salle Grill—South Bend
Best Caterer for
Business
Northwest
Indiana
Winner: Comfort's Catering—St. John
Runners-up: Great Lakes Catering—Michigan City | Suzie's Café—Valparaiso
Best Meeting Site for Larg
e Groups
Northwest
Indiana
Winner: Avalon Manor—Merrillville
Runners-up: Blue Chip Hotel & Casino—Michigan City | Horseshoe Casino—Hammond
Greater South Bend/M
ichiana
Winner: Century Center—South Bend
Best Meeting Site for Smal
l Groups
Northwest
Indiana
Winners: Inn at Aberdeen—Valparaiso | Gamba Ristorante—Merrillville
Greater South Bend/M
ichiana
Winner: Inn at St. Mary's—South Bend
Best Casino for Business Meetings an
d Events
Northwest
Indiana
Winner: Blue Chip Hotel & Casino—Michigan City
Runner-up: Horseshoe Casino—Hammond
Greater South Bend/M
ichiana
Winner: Four Winds—New Buffalo, MI
Best Hotel for Business T
ravelers
Northwest
Indiana
Winner: Blue Chip Hotel & Casino—Michigan City
Greater South Bend/M
ichiana
Winner: Inn at St. Mary's—South Bend
Best Bed and Breakfast for Business
Traveler
Northwest
Indiana
Winner: Inn at Aberdeen—Valparaiso
Runner-up: Arbor Hill—La Porte
Best Site for a Corporate
Retreat
Northwest
Indiana
Winner: Blue Chip Hotel & Casino—Michigan City
Runner-up: Inn at Aberdeen—Valparaiso
Greater South Bend/M
ichiana
Winner: Oaks at SouthPaw Farm—Mishawaka
L
ifestyle
Best Gol
f Course
Northwest
Indiana
Winner: Sand Creek Country Club—Chesterton
Runners-up: White Hawk—Crown Point | Sandy Pines—De Motte
Greater South Bend/M
ichiana
Winner: Blackthorn Golf Club—South Bend
Best Golf Course for Charitable / Business
Outings
Northwest
Indiana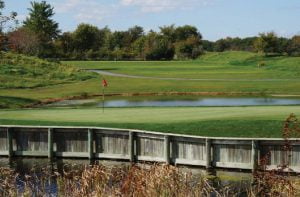 Winner: White Hawk—Crown Point
Runner-up: Innsbrook Country Club—Merrillville
Greater South Bend/M
ichiana
Winner: Blackthorn Golf Club—South Bend
Best Automobile Dealer for Business Ex
ecutives
Northwest
Indiana
Winner: Schepel Buick GMC Cadillac–Merrillville
Greater South Bend/M
ichiana
Winner: Gurley Leep Automotive Group—Mishawaka
Best Place for Corpora
te Gifts
Northwest
Indiana
Winner: Simply Amazing Market / Opportunity Enterprises—Valparaiso
Greater South Bend/M
ichiana
Winner: South Bend Chocolate Factory—Mishawaka, Michigan City, South Bend, Valparaiso
Congratulations to all of the Companies Selected