Learn about people, companies making difference at work and in their communities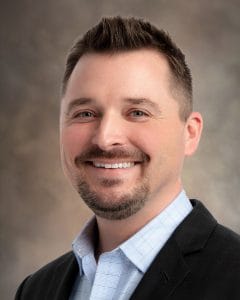 Banking
Jason Osterhage is the new president and CEO of South Bend-based Teachers Credit Union. He most recently served as executive vice president and chief operating officer at Texas Dow Employees Credit Union in Houston, Texas. Waylon Peterson, president of TCU's wealth management division, had been serving as interim president and CEO since March 2021, after the departure of Paul Marsh. Marsh was TCU's president and CEO for more than a decade.
Dr. Anthony Puntillo was appointed by the board of directors of Munster-based Finward Bancorp to the new position of lead independent director. Puntillo founded Puntillo and Crane Orthodontics PC, a dental specialty practice with multiple locations in Northwest Indiana in 1994. He is the co-owner and senior partner of the practice.
Goshen-based Interra Credit Union named Joel Richard chief experience officer. Richard will lead efforts to integrate, align and improve brand experiences at the credit union. Eric Erlenwein was named business lender. Erlenwein, who has been with the credit union since 2001, will serve current business relationships in the Syracuse area. Ben Bowerman was named mortgage loan adviser. Bowerman has almost a decade of experience in mortgage services.
Business
The Michigan City Chamber of Commerce elected directors and officers to its board for 2022. Elected to three-year terms were Lori Tubbs, McColly Bennet Commercial Advantage, and Greg Wilkerson, Fiber Bond Corp. Elected officers who will serve on the executive committee for 2022 are Jill Nygren, Franciscan Health Michigan City, chair; Kim Giannetti, General Insurance Services, chair-elect; Megan Applegate, Applegate & Co., CPA, treasurer; and Brenda Temple, Blue Chip Casino, Hotel & Spa, secretary. Bill Gertner, Horizon Bank and 2021 chair, will serve as past chair for 2022.
The Better Business Bureau Serving Northern Indiana named Jan Diaz vice president.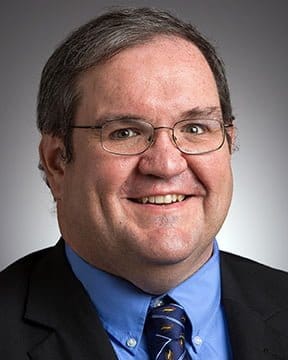 Education
Doug Tougaw was appointed by Valparaiso University as dean for its College of Engineering. Tougaw had served as interim dean since Feb. 15, 2021.
The board of trustees at Purdue University Northwest promoted nine faculty members for the coming academic year. The promotions are effective Aug. 15. Faculty members promoted to professor include: Catherine Gillotti, professor of communication; Nicky Ali Jackson, professor of criminal justice; LaVada Taylor, professor of education; Xiuling Wang, professor of mechanical engineering. Faculty promoted to associate professor include: Khair Al Shamaileh, associate professor of electrical engineering; James Dolen, associate professor of physics; Hubert Izienicki, associate professor of sociology; Alicia January, associate professor of psychology; and Ceren Turedi, associate professor of marketing.
The University of Notre Dame named Micki Kidder new vice president for undergraduate enrollment and announced John McGreevy, former dean of the College of Arts and Letters, was elected the Charles and Jill Fischer Provost of the university by its board of trustees effective July 1.
Dr. Drew Flamm was named the seventh president by the board of trustees of Grace College & Theological Seminary.
Energy
Kim Cuccia was named general counsel and corporate secretary for Merrillville-based NiSource Inc. Cuccia had served as interim general counsel after the departure of Anne-Marie D'Angelo in late 2021.
William Johnson joined Merrillville-based NiSource's board of directors. Johnson most recently served as president and CEO of Pacific Gas and Electric Co. between 2019 and 2020. He replaces Wayne DeVeydt, who served as a NiSource board member since 2016, but stepped down after accepting an operating partner role with Bain Capital.
Jim Staton, who served as interim Indiana secretary of commerce as well as senior vice president and chief business development officer at the Indiana Economic Development Corp., joined AES Indiana in Indianapolis as economic development lead. Staton left the IEDC April 1. Staton served in several economic development-focused roles at the IEDC, including vice president of business development, director of business development for the Central and Northwest Indiana regions, and as business recruitment director for North America. AES provides electric service to more than 500,000 residential, commercial and industrial customers in Indianapolis and several communities surrounding Marian County.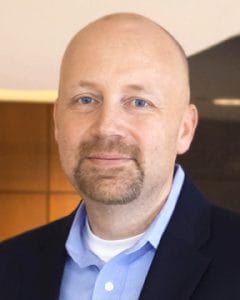 Government
The board of directors of the Northwest Indiana Regional Development Authority elected officers for 2022. They are: Don Fesko, board chair; Randy Palmateer, vice chair; and Christopher Campbell, treasurer.
Anne Valentine was named chief of staff for the Office of the Lieutenant Governor's executive staff.
Joe Hoage, commissioner of the Indiana Department of Labor and former BMV general counsel, was appointed new Indiana Bureau of Motor Vehicles commissioner effective May 28 by Gov. Eric Holcomb. Peter Lacy, who had served as commissioner of the BMV, announced his resignation in April after serving for six years.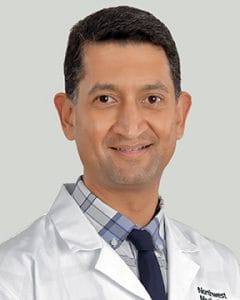 Health care
Meredith Mohlke, major gifts officer for Purdue University Northwest, and Steven Kring, regional president of Horizon Bank's Northwest Indiana region, joined the Northwest Health — La Porte board of directors.
Audra Peterson, executive director of Porter County Career and Technical Education; Dr. Tarek Braik, an oncologist/hematologist with Northwest Medical Group; and Dr. Omar Barakat, a vascular and interventional radiologist with Radiologic Associates of Northwest Indiana, were appointed to the Northwest Health — Porter board of directors.
Franciscan Health announced the following staff appointments: Dr. Miguel Pena, Chesterton; Dr. Roman Puliaev, Dyer; Dr. Yun Ju Kim, Crown Point; nurse practitioners Shayna Phegley and Kathy Tebo, Rensselaer.
Northwest Health announced the following staff appointments: Anetra Jones, chief nursing officer at Northwest Health — Porter; Sarah Hunter, chief operating officer at Northwest Health — Porter; Joel Phillips and Tracey Banghart, nurse practitioners with Northwest Medical Group, gastroenterology; and Joos Moerland, Northwest Medical Group – Primary Care.
Community Healthcare System announced the following staff appointments: Dr. Shadi Al Halabi, Munster; Dr. Michael Gluth, Schererville; Dr. Amee Patel, Portage; Dr. Kim Williams Jr., Munster.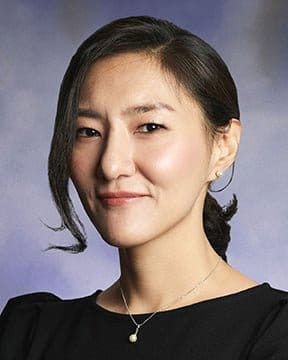 Law
Rehana Adat-Lopez was appointed Lake County Superior Court judge by Gov. Eric Holcomb. She replaced Judge Diane Ross Boswell who died Oct. 19. Adat-Lopez previously was director and attorney for the Lake County CASA program, which assists in representing children in CHINS or termination of parental rights proceedings since 2013. She was a team member for the Family Recovery Court.
Attorney Kyle Chamberlin has joined the law firm of THK Law LLP in South Bend. He has practiced law for 11 years and most recently led the legal and risk management functions at Merrillville-based Bradley Co., a commercial real estate services provider.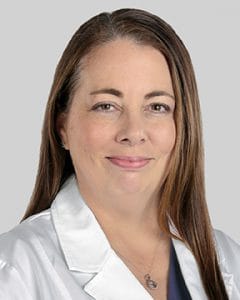 Media
James Muhammad, president and CEO of Lakeshore Public Media in Merrillville, was presented a 2022 Richard Allen Award during the United Negro College Fund scholarship gala at Allen University in Columbia, South Carolina. The award recognizes those who have led efforts to educate youth and made exceptional contributions to society.
Nonprofit
Adam O'Doherty was named the first president and CEO of the recently formed United Way of Northwest Indiana. O'Doherty was selected after a national search, led by a seven-member committee, whose leader was Jeff Strack, CEO of Strack & Van Til.
Real estate
Justin Berggren, founder and CEO of Listing Leaders Homes & Specialty Properties of Merrillville, opened a new office in Michigan City at 624 Franklin St.
Retail
Michigan-based SpartanNash, parent company of Martin's Super Markets of South Bend, has promoted executive David Sisk to chief customer officer. Sisk was hired in February 2020.
Tourism
Rob DeCleene resigned as executive director of Visit South Bend Mishawaka, the organization announced April 12. His last day was May 13. DeCleene had been with the visitor's bureau for 12 years. He is joining Indiana University South Bend as vice chancellor for university relations and advancement.
News
Notre Dame Federal Credit Union purchased Mission Management & Trust Co. of Tucson, Arizona, which launched in 1994, as a chartered, independent trust company, specializing in trust and estate services, asset management and securities custody.
Ivy Tech Community College is bringing its School of Entrepreneurship to Lake County. The college, which launched the program in fall 2021, said it will introduce the program at its Lake County campus as well as its Columbus and Evansville campuses this fall.
Chicago-based Rush University System for Health is opening an outpatient center at 9200 Calumet Ave. in Munster by late summer.
Elkhart-based Patrick Industries in late February signed a definitive agreement to make Rockford Corp. of Arizona a wholly-owned subsidiary by merger. Rockford, through its brand Rockford Fosgate, is a well-recognized designer and distributor of high-performance audio systems and components, primarily serving the powersports, marine, and automotive markets and aftermarkets.
The Indiana Small Business Development Center, Purdue Center for Regional Development, Purdue Extension, and the Indiana State Department of Agriculture have partnered to form the Agribusiness Initiative. The program will offer Indiana small businesses and entrepreneurs in the agriculture sector access to no-cost, confidential specialty business advising and training, including financing, crop yield projections, U.S. Department of Agriculture loan packaging, value-added product development, and commodity exporting assistance. Producers and processors of agricultural commodities, manufacturers of value-added products, machinery, technology and hardwoods, are eligible to access the program's resources.
Truck Accessories Group of Elkhart now operates as LEER Group, an aftermarket producer of pickup truck accessories.
St. Catherine Hospital in East Chicago has opened its new and expanded $2.7 million, 36-bed intermediate care unit.
Columbus, Ohio-based specialty retailer Big Lots is opening a new 261,000-square-foot distribution center on Georgia Street at the AmeriPlex at the Crossroads business park in Merrillville.
Illinois-based LRS, a provider of waste disposal and recycling services, has purchased Junoll Services of South Bend.
Muncie-based First Merchants Corp. closed its merger deal with Michigan-based Level One Bancorp. First Merchants will have assets of about $18 billion and will maintain its Indiana headquarters. The combined company will do business as First Merchants Bank and should complete system integration by the fall. With the addition of the Level One locations, First Merchants will have 126 banking offices across Indiana, Michigan, Ohio and Illinois. First Merchants has 18 locations in Northwest Indiana and Northeast Illinois, including a commercial lending center in South Bend.
Click here to read more from the June-July 2022 issue of Northwest Indiana Business Magazine.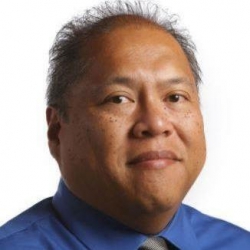 Latest posts by Larry Avila
(see all)