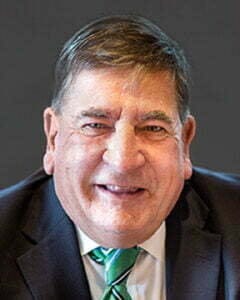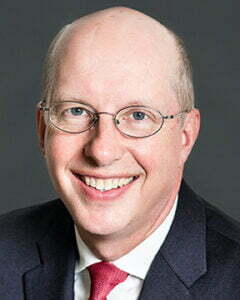 After several years of planning, the board of the Wintrust Financial Corp. chose President Timothy Crane to succeed founder Edward Wehmer as CEO.
The transition will take place May 1 after Wehmer steps down.
"I speak for the entire board of directors in voicing our enthusiasm for Tim's appointment and in expressing our confidence in Tim's leadership capabilities, and in the strong, highly experienced and committed senior leadership team that will support Tim, as Wintrust continues to grow its exceptional customer-focused financial institution," said H. Patrick Hackett Jr., chairman of the Wintrust Financial Corp. board of directors in a press release.
Wehmer will continue to serve on the Wintrust board of directors and become executive chairman through May 23, 2024. He also will serve as founder and senior adviser through Dec. 31, 2026.
Crane also was appointed to the board of directors. He joined Wintrust in 2008 and was promoted to president in January 2020. He will keep that role.
"Much of Wintrust's success in the past 15 years has Tim's fingerprints all over it," Wehmer said. "He has been an extraordinary partner to me and brings the expertise, the experience and the values Wintrust needs to the CEO position. I am confident that now is the right time to pass the torch to Tim."
Wehmer is credited with leadership that brought the company from 12 employees to 5,200 in 31 years. It has $53 billion in assets.
"I am grateful for the opportunity to have created something special at Wintrust — a true community bank, which has flourished due to our relentless focus on serving our customers and our communities," Wehmer said.
"I look forward to supporting Tim in his new role and will continue to support Wintrust's continued growth.".
Crane worked in the banking industry for 24 years before joining Wintrust. He was president of Harris Bankcorp in Chicago. He also is active in the community, serving on the boards of directors for Metropolitan Family Services, the Bank Administration Institute, Chicago United and DePaul University. He is a former board member of the Metropolitan Planning Council.
He said the bank also is committed to the communities in which it serves.
"Wintrust will maintain its deep commitment to the communities in which we operate, including philanthropic support of a wide variety of nonprofit organizations as well as an exemplary track record of helping meet the banking needs of underserved communities," Crane said.
Wintrust, a financial holding company, is based in Rosemont, Illinois, and has a banking location in Dyer. It's common stock is traded on the NASDAQ Global Select Market. It has more than 170 banking locations.