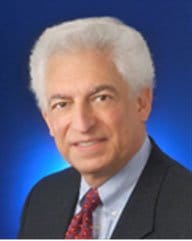 Michigan-City based Vanair Manufacturing appointed Stephen Adik to its board of directors.
Adik has more than 40 years of experience in management and operations, including with companies Lehigh Valley Railroad, Chicago and North Western Railroad, Chesapeake and Ohio Railway/Baltimore and Ohio Railroad, NiSource and American Natural Resources Co.
"His extensive experience in the transportation and energy industries, combined with his strong commitment to community involvement, make him a valuable addition to our Board of Directors," said Ralph Kokot, CEO of Vanair, in a press release.
Adik has also served on the boards of publicly traded companies, such as NorthWestern Energy and Beacon Power, among others.
He is involved in the community and has served on the boards of many organizations, including Catholic Charities in the diocese of Gary, the Porter County Community Foundation and the United Way of Lake County.
Vanair has provided Mobile Power Solutions since 1972.