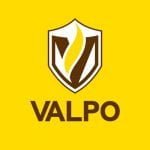 Valparaiso University will host the annual Northwestern Indiana Science and Engineering Fair on Feb. 23 in the Harre Union Ballroom.
Students in grades 6 through 12 from schools in Porter, Lake, LaPorte, Starke, Jasper, Pulaski and Newton counties will participate and compete for many awards and more than $5,000 in cash prizes, including scholarships to Valparaiso University.
The top winners from both the senior and junior divisions will go on to compete at the Hoosier Science and Engineering Fair on March 30 at The Center in Indianapolis. The top senior division winners will also have a chance to compete at the International Science and Engineering Fair in Phoenix, Ariz. in May.
ArcelorMittal is the platinum title sponsor for the fair. Many ArcelorMittal employees also will be serving as volunteer judges, along with Valpo faculty, staff, students and the public.
The exhibit hall will be open to the public for viewing after noon with the awards ceremony beginning at 4 p.m. in the Union Ballroom.