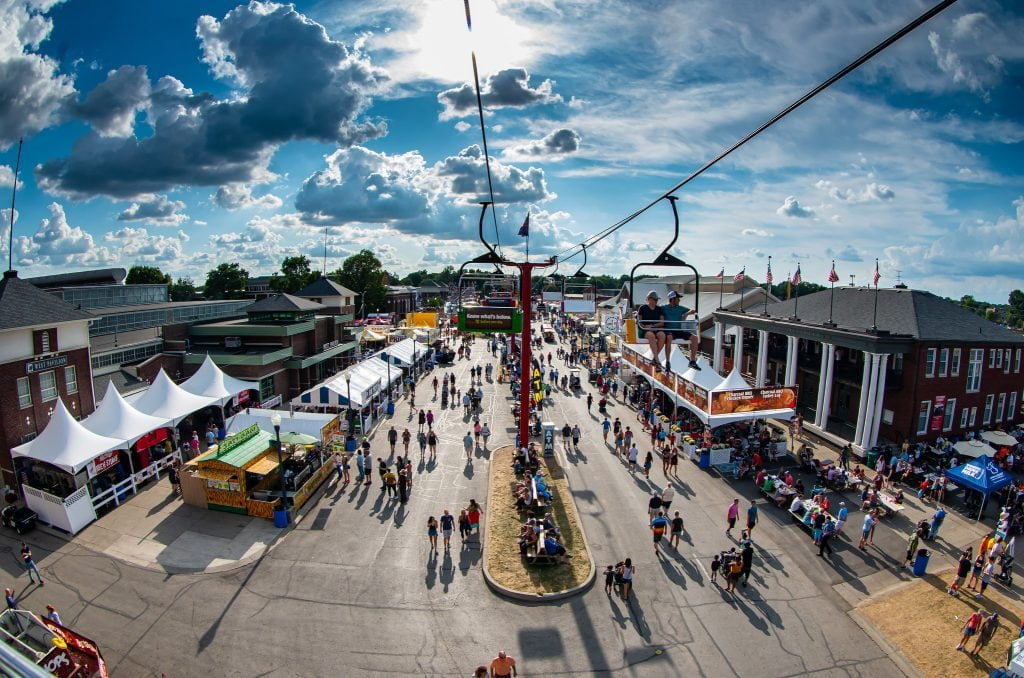 Steve Bensing, an award-winning Valparaiso-based photographer, was among the winners in the 2020 Indiana Agriculture Photo Contest.
The annual contest, presented by the Indiana State Department of Agriculture, showcases "the essence of Indiana agriculture," according to the state. This year's winners were recognized by Lt. Gov. Suzanne Crouch and ISDA Director Bruce Kettler during the 2020 Celebration of Agriculture event at the Indiana Statehouse.
"From rural life to agricultural landscapes, these photographers were able to capture the essence of Indiana agriculture," said Lt. Gov. Crouch. "I look forward to showcasing their photos this year."
The winning photography will be featured in the business offices, which operate under the Lieutenant Governor.
The winning photos were selected by a panel of judges based on creativity, composition and category representation, from hundreds of entries in four categories: agritourism, conservation, faces of agriculture and on the farm. Two winners were selected from each category, along with two winners overall.
Bensing was one of two winners in the agritourism category for his photo "Above the Fair." The other winner in the category was Tamara Shike of Terre Haute for her photo "Know Your Time to Shine."
Other winners and their categories:
Conservation
"Out of Reach" by Penny Anglin, Ladoga
"Sunset Flight" by Jason Greene, Loogootee
Faces of Agriculture
"Pollinator Protector" by Christina Newby, Greensburg
"Passing the Torch" by Noah Poynter, Greencastle
On the Farm
"Old Barn and Brilliant Sunset" by Chris Stofleth, Newburgh
"Farmers Sunrise" by Felisha Hall, Oxford
Overall
"Fresh Corn on the Cob" by Lyndsay Ploehn, Frankfort
"Kiss a Frog" by Barbara Hatton, Greensburg
The winning photos can be viewed here and through Indiana State Department of Agriculture website along with past winners.