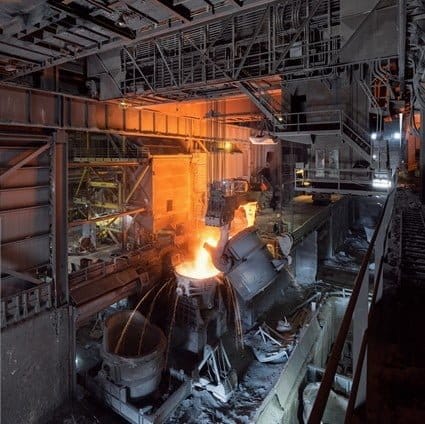 The United Steelworkers and Ohio-based steelmaker Cleveland-Cliffs reached a tentative new four-year labor deal Aug. 27.
The new contract, according to the union, represents 12,000 members at 13 Cleveland-Cliffs locations, including the company's Indiana sites at Burns Harbor, East Chicago (Indiana Harbor Works-East and Indiana Harbor Works-West) and New Carlisle as well as in nearby Riverdale, Illinois. The deal still requires ratification from the union, the company said in a statement.
The tentative agreement improves wages and existing health insurance provisions for workers and retirees without increasing costs and includes a commitment from the company to invest $4 billion in USW represented facilities over its term, the union said.
David McCall, USW International vice president administration, who led contract talks for the union, said the new tentative deal provides wage increases as well as revised contract language, which will improve working conditions. The contract also covers USW workers at Cleveland-Cliffs locations in Ohio, West Virginia, Pennsylvania and Minnesota.
"Our plants will continue to be safer and our jobs and benefits more secure under the proposed agreement," McCall said. "Cliffs has committed to a plan to invest in its USW facilities that will improve production, create sustainable jobs for USW members and ensure success for the company."
Lourenco Goncalves, chairman, president and CEO of Cleveland-Cliffs in a statement said, the union is a partner and ally, adding the company looks forward to sharing in its future success with USW members.
"Our employees are the heart and soul of Cleveland-Cliffs," Goncalves said. "This agreement allows us to do just that, while keeping our cost structure highly competitive."