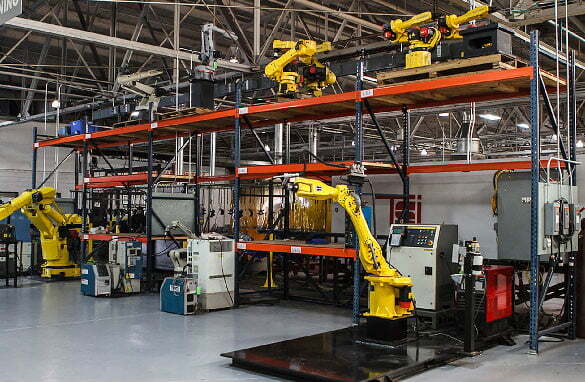 Rising supply chain costs and recruiting and retaining skilled workers are among the top concerns for Indiana manufacturers.
This is according to the 2022 Indiana Manufacturing Survey: Back to Work, conducted by the accounting firm of Katz Sapper & Miller in partnership with Indiana University's Kelley School of Business at IUPUI and the Indiana Manufacturers Association.
While dealing with the ongoing pandemic remains part of operations planning, the survey found manufacturers are primarily focused on finding solutions to surging customer demand, high supply chain costs, workforce recruitment and retention, and implementation of automation tactics.
"For more than a decade, respondents to our survey have said the state of Indiana does a good job supporting manufacturers, and this year is no different," said Jason Patch, partner-in-charge of KSM's Manufacturing & Distribution Services Group. "It's exemplified in companies' abilities to weather the challenges COVID-19 brought and remain afloat."
Nearly 100 Indiana-based manufacturing companies were surveyed during the first three months of this year on their overall successes and challenges during the pandemic as well as their expectations going forward. The average number of employees for participating companies was 478, with the largest employing 10,500.
In 2020, manufacturers had to adjust practices to both maintain profit margins and ensure they were providing a healthy, safe environment for employees. Survey respondents said this year COVID-19 is either not a significant threat (53%) to their business, or it's a serious impact that they feel they'll be able to make it through (47%).
Additionally, most have been able to maintain or improve overall profit margins, with an average improvement of about 9% expected for 2022 over 2021.
Forty-five percent of this year's respondents experienced a surge in customer demand, and that's coupled with 81% of respondents dealing with supply chain shortages. Of note, for the first time in survey history, respondents unanimously responded to a question — 100% agreed that the costs of materials in their supply chains have recently increased.
This reflects the national climate of manufacturing overall. The Institute for Supply Management Purchasing Managers' Index for January 2022 was 57.6%, a 1.2% decrease from December 2021.
This indicates U.S. economic activity is performing well for the 20th straight month, but many across the country are having the same supply chain and customer demand issues facing Indiana companies and other reports suggest conditions aren't expected to improve anytime soon.