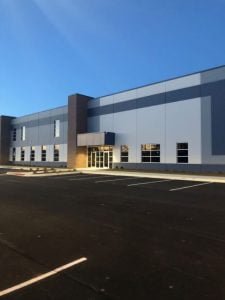 Starin Marketing is growing its presence in Michigan City.
The Chesterton-based communications firm will lease an additional 8,000 square feet at the Haskell Building, 6101 Cleveland Ave., according to developer Holladay Properties. Construction now is underway and Starin is expected to occupy the additional space in May.
"Starin has been an excellent company and tenant to work with from the initial lease through this expansion," said Mike Micka, vice president-development with Holladay Properties. "We have been honored to be a part of their expansion into Michigan City and hope to continue to grow with them in the future."
Michigan City Mayor Ron Meer said the city welcomes Starin's expansion.
"This is great example of a public-private partnership between the City of Michigan City Redevelopment Commission and Holliday Properties to create economic investment and jobs for our residents," Meer said.