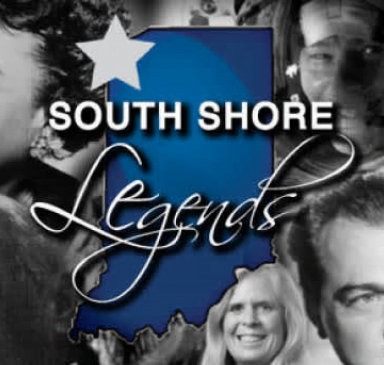 The co-founder of a one-time retail giant and a philanthropist who once led the Purdue University board of trustees are among the 2020 inductees to the South Shore Wall of Legends at the South Shore Convention & Visitors Authority in Hammond.
Because of pandemic-related restrictions, this year's legends will be recognized in a Facebook live event at 6 p.m. Dec. 10.
The 2020 Legends include:
Donald Powers (1920-2015), a WW II night fighter pilot who also served in Korean War. He helped create the Community Foundation of Northwest Indiana, and among other philanthropic and distinguished organizations, later served as president of the Purdue University board of trustees.
Alvah Curtis Roebuck, (1864-1948), a native of Lafayette, who spent 15 years as a self-taught watchmaker in Hammond and later joined Richard Sears in cofounding Sears and Roebuck, which at one time was America's largest retailer, a distinction it held for more than a century until it was eclipsed by Walmart in 1989.
The 17th recipient of a $1,000 Legends Scholarship, sponsored by First Midwest and managed by Legacy Foundation, also will be recognized. Priscilla Obeng-Mensah, a student from Ghana attending Purdue University Northwest, is this year's recipient.
Legends are individuals or teams whose accomplishments "resonate in and beyond Northwest Indiana." The Wall of Legends Project is sponsored by the BP Whiting Refinery.
Legends are individuals, alive or deceased, who have made "lasting implications" and have lived or worked in the seven counties of Northwest Indiana, including Jasper, Lake, La Porte, Newton, Porter, Pulaski, and Starke. Those chosen are considered "trailblazers" and "exemplars" whose records of personal conduct serve as an example for others.