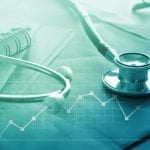 The South Bend Clinic and Allied Physicians of Michiana are combining operations.
In a June 1 statement, the organizations said the combination will create greater value and cost-savings for its patients and community.
"As physicians, collectively we believe there are substantial patient benefits to be derived through an independent, physician led, multi-specialty model of care, that this merger will help to preserve," said Dr. Brad Scott, board president of The South Bend Clinic. "This model is focused on providing greater value for patients and employers alike."
Dr. Tim Noveroske, board chair of Allied Physicians of Michiana said employers seek lower health care costs.
"The industry is looking to independent providers to guide improvements that drive down the cost of care," he said.
In February, The South Bend Clinic, Allied Physicians of Michiana and South Bend Orthopaedics finalized an agreement to purchase a majority stake in Unity Medical and Surgical Hospital in Mishawaka from Medical Facilities Corp. of Toronto, Canada.
The South Bend Clinic was founded by South Bend surgeon Dr. Walter Baker and five other physician specialists in 1916. It has 150 providers providing services at 11 locations.
Allied Physicians of Michiana is a multi-specialty health care group serving North Central Indiana. Its divisions include Allied Bone and Joint, Allied ENT Specialty Center, Allied Hearing Clinic, Allied Imaging Center, Allied Physical Therapy, Chadwell Facial Plastic Surgery, General and Vascular Surgery, Michiana Obstetrics and Gynecology, ObGyn Associates of Northern Indiana, Pediatric Associates of Michiana, and Urology Associates of South Bend.