A partnership of Michiana area health care providers has purchased a majority stake in Unity Medical and Surgical Hospital in Mishawaka from its Canadian parent.
A Feb. 25 statement said boards of directors from The South Bend Clinic, Allied Physicians of Michiana and South Bend Orthopaedics finalized the agreement with Medical Facilities Corp. of Toronto, Canada, which was the majority owner of Unity Medical and Surgical Hospital. A representative for The South Bend Clinic said the partnership, which acquired the hospital and its affiliated operations, will soon begin work to rebrand and rename the hospital.
Kelly Macken-Marble, CEO of The South Bend Clinic, said the agreement will result in multiple benefits for North Central Indiana patients.
"This transaction will be extremely beneficial to the Michiana community," Macken-Marble said. "In the current healthcare environment, patients are much more aware of costs and this agreement will result in a lower-cost option for area patients and employers."
Macken-Marble said under the new ownership, Unity will be physician led.
"This was a critical factor in our ability to assemble the new ownership coalition," she said. "Collectively, we believe physicians need to have a greater leadership role in the delivery of health care services to area patients."
Shery Roussarie, CEO of Allied Physicians of Michiana said as a physician-driven hospital, Unity will create solutions to address the drive to reduce healthcare spending, which promotes employer health and job growth as well as creating a stronger, healthier community.
"We are committed to our long-time legacy of serving patients through compassion, quality and caring," she said.
Dr. James P. Sieradzki, president of South Bend Orthopaedics, said the collaboration between independent medical practice groups enables providers to take advantage of proven innovations and technologies in delivering patient-focused care.
Unity Medical and Surgical Hospital opened in 2009. It has four operating rooms and 29 inpatient rooms. Unity also operated three family medicine clinics in the Michiana area.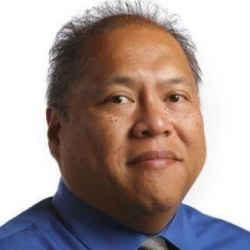 Latest posts by Larry Avila
(see all)