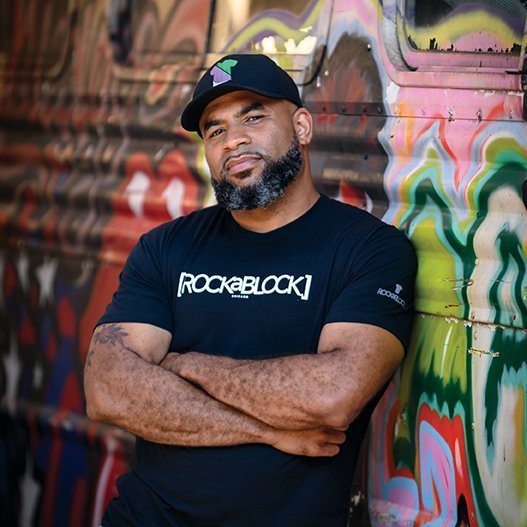 ROCKaBLOCK of Merrillville is the Indiana Small Business Development Center's 2022 Minority-Owned Small Business of the Year.
The award honors a minority-owned Indiana SBDC client business that demonstrates success, community impact and positive contributions to the state's economic growth. The award to ROCKaBLOCK is one of eight small business awards that will be presented to entrepreneurs around Indiana who will be honored during the Indiana SBDC's Small Business Week Celebration May 2 through May 6.
ROCKaBLOCK, a custom design apparel company, was founded and operated today by Rockland Page, who launched the business in 2017. Page's story on how he launched his business was featured in the August-September 2021 edition of Northwest Indiana Business Magazine.
Page will be presented his award during a special event beginning at 3 p.m. on May 5 at ROCKaBLOCK, 81 W. 78th Place, Merrillville.
Anyone interested in attending must pre-register though the Indiana SBDC's special event website. Reservations are needed by April 22.