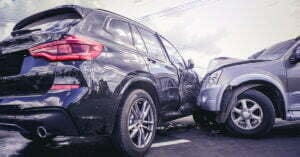 Northwest Indiana and Michiana are set to receive almost a $1 million from the Safe Streets and Roads for All Grant Program, U.S. Transportation Secretary Pete Buttigieg announced Feb. 1.
The U.S. Department of Transportation is awarding $800 million in grants for 510 projects that will improve roads and focus on reducing traffic-related deaths. The Infrastructure Investment and Jobs Act signed in 2021 will provide $5 billion in the next five years for initiatives at the local, state and tribal levels.
"Every year, crashes cost tens of thousands of American lives and hundreds of billions of dollars to our economy; we face a national emergency on our roadways, and it demands urgent action," said Buttigieg in a press release. "We are proud that these grants will directly support hundreds of communities as they prepare steps that are proven to make roadways safer and save lives."
Traffic fatalities have declined for 30 years, but that progress was stymied in 2021 when 42,915 people died on U.S. roads, according to the department. A report by the National Highway Traffic Safety Administration shows that traffic crashes as a whole cost $340 million in 2019. In that year alone, about 36,500 people died; 4.5 million were injured; and 23 million vehicles were damaged.
Here are the initiatives in Northwest Indiana and Michiana that will receive grant funds:
| | | |
| --- | --- | --- |
| Lead applicant | Project title | Funding award |
| City of East Chicago | Development of a comprehensive safety action plan | $240,000 |
| City of Gary | Citywide comprehensive safety action plan development | $140,000 |
| City of Hammond | Comprehensive action plan | $80,480 |
| Michiana Area Council of Governments | Regional safety action plan | $500,000 |
| Region total | | $960,480 |
The largest grant went to the city of Detroit for $24.8 million to redesign current infrastructure with a focus on pedestrian and bicycle safety. Find the full list of awards here.
The National Roadway Safety Strategy was launched in January 2022 with a goal of zero traffic deaths.