Purdue University plans to form an advisory committee to search for the next chancellor of Purdue Northwest.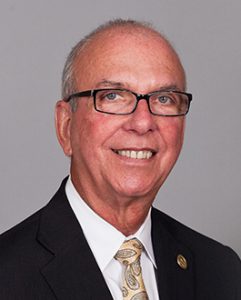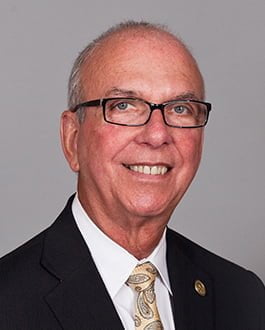 Chancellor Thomas Keon's last day will be June 30, 2024, as scheduled, according to a letter posted to the PNW website. Keon noted in his letter that the university has a policy limiting the length of leadership positions.
"This leadership transition is an important part of the evolution of PNW, and these kinds of transitions have occurred over the last 75 years," Keon said. "I have appreciated and enjoyed serving Purdue Northwest, its students, faculty, staff and community, and I will continue to do so for the next year and beyond."
Keon has served as chancellor since 2016. His term started when Purdue Calumet and Purdue North Central were combined into Purdue Northwest. Keon was chancellor of Purdue Calumet from 2011 to 2015 and chancellor-designate of Purdue Northwest from 2015 to 2016.
Trustee Malcolm DeKryger will chair the search advisory committee, which will be announced at the end of the school year. Amy Boyle, Purdue associate vice president of human resources, will assist him.
DeKryger was appointed to the board of trustees in 2016, according to his profile on the PNW website. He co-owns and serves as president of Belstra Milling Co., a livestock and feed manufacturer in DeMotte. He also manages the Pig Adventure, a working hog farm at Fair Oaks Farms.
Keon was embroiled in controversy in December after comments he made during commencement ceremonies. He apologized for the remarks, saying he "made a mistake." The Purdue Board of Trustees issued a formal reprimand Dec. 22. But calls for his resignation were unanswered.
Keon received the Sagamore of the Wabash award in June 2022, bestowed by Gov. Eric Holcomb. He is a first-generation college student, and has helped build organizations such as One Region, the Northwest Indiana Forum, La Porte Alliance for Regional Development, Legacy Foundation and the La Porte County Symphony Orchestra, according to his profile on the PNW website.