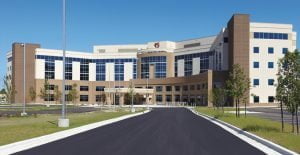 Operators of La Porte Hospital, La Porte Physician Network, Porter Regional Hospital in Valparaiso and Porter Physician Group, will reveal a new health care system name as well as new names for each hospital and their respective physician groups on Sept. 30.
Simultaneous media events are planned at each hospital from 11 a.m. to 11:30 a.m.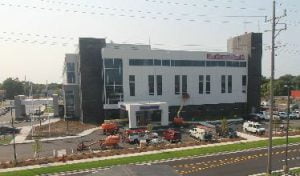 Sean Dardeau, CEO of Porter Health Care System and the provider's Northwest Indiana market, will be the featured presenter at the Valparaiso hospital at 85 East U.S. Highway 6. Ashley Dickinson, CEO of La Porte Hospital, will speak in the lobby of the new La Porte Hospital at 1331 State St.
Porter Health Care System includes Porter Regional Hospital and more than 20 outpatient sites located throughout Northwest Indiana.
La Porte Hospital and Porter Regional Hospital are affiliated with Community Health Systems of Franklin, Tennessee.
Community Health Systems operates 118 hospitals across 20 states, including several in Indiana.