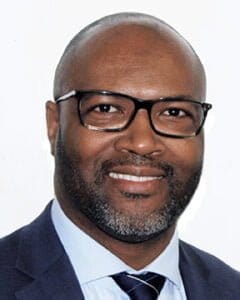 Merrillville-based NIPSCO hired Orville Cocking to lead its gas operations team as senior vice president.
Cocking has almost 20 years of experience in the industry.
"Orville is highly respected as an energy leader and will be instrumental in shaping the future of NIPSCO in gas distribution operations, construction, regulatory policy and compliance," said Mike Hooper, NIPSCO president and chief operating officer, in a press release.
Cocking most recently worked for Orange & Rockland Utilities in New York as vice president of operations. There he led a team of 650 employees who served about 450,000 customers in six counties in New York and New Jersey.
"Orville is thoughtful leader who devotes a tremendous amount of time and energy towards supporting our customers," said Robert Sanchez, O&R's president and CEO, in a press release announcing Cocking's 2021 appointment to VP. "He is a results-oriented, effective executive with an outstanding background in engineering and operations."
Cocking also worked at Consolidated Edison Co. of New York as vice president of Staten Island electric operations and electric services.
He earned his his Bachelor of Science in civil engineering from Temple University in Philadelphia, an MBA from Fordham University in New York, and is a licensed professional engineer.
NIPSCO has provided energy to Northern Indiana for 100 years, serving about 850,000 natural gas and 483,000 electric customers in 32 counties.