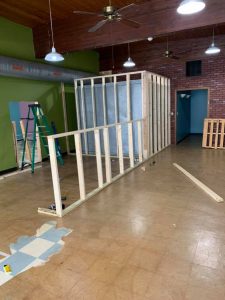 Marilyn's Bakery & Café in Hobart is opening a second location in St. John.
A grand opening for Marilyn's new St. John location at 9159 Wicker Ave. in the St. John Mall is set for Nov. 1 from 2 p.m. to 6 p.m. It's taking over the spot previously occupied by Branya's Bakery.
Marilyn's Bakery, which has operated for 33 years, is recognized for its scratch-made, preservative-free pies, cakes, and treats, as well as cafe lunches made with local seasonal ingredients.
Beginning Nov. 2, Marylin's Bakery in St. John will be open Monday through Friday from 8 a.m. to 6 p.m.; Saturdays from 8 a.m. to 4 p.m. and Sundays 9 a.m. to 4 p.m. It will begin lunch service in January.
Marilyn's Bakery was established in 1986 by Marilyn Johnson Tracy in the back room of Johnson's Produce Market in Hobart.
The original location has undergone numerous renovations through the years. The business today at 8960 E. Ridge Road in Hobart, is managed by Marilyn's daughter, Barbara Tracy; her husband, Robert Eustace; and business partner and chef Ted Zych.