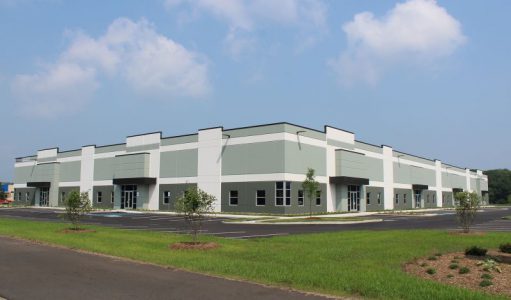 Holladay Properties appears to be having no problem finding tenants for its Diversey Building in Portage.
The property at 6340 Ameriplex Drive, which received its certificate of occupancy July 23, signed Johnson Brothers of Indiana and Dream Big Gymnastics.
Johnson Brothers of Indiana signed a three-year lease for Suite 104, totaling 5,600 square feet, Holladay Properties said. The Indianapolis-based wholesale wine and liquor distributor will use the space to store and distribute alcoholic and nonalcoholic beverages.
Dream Big Gymnastics is a tenant in AmeriPlex at the Port and is moving to the Diversey Building to expand its operations and will occupy Suite 102, representing 14,500 square feet, beginning on Sept. 15, Holladay Properties said. Dream Big Gymnastics signed a five-year lease and will use its space to offer gymnastics classes which include toddler through high school in competitive as well as noncompetitive options.
The Diversey Building is a 52,900-square foot building located in AmeriPlex at the Port. The two new leases bring the building's total occupancy to 82%, leaving two vacancies totaling 9,702 square feet.
The other tenants are Fagor Arrasate, a metal forming equipment and production systems company, which will occupy 6,735 square feet of the building. International Entrances, a distributor for International Revolving Doors, will occupy 5,400 square feet.
Parker Hannafin Corp., a provider of in-motion and control technologies, will occupy 10,800 square feet.