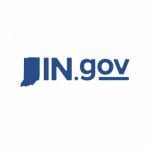 Katie Jenner recently was appointed senior education advisor by Gov. Eric Holcomb.
She replaces Lee Ann Kwiatkowski who left the post to become director of public education and CEO of Muncie Community Schools.
Holcomb has also recommended Brian Murphy, State Board of Education chief of staff, to serve as the executive director of the board to replace Kwiatkowski.
"As a dedicated educator, Katie has an incredible passion for Hoosier students, teachers and families that will be instrumental in her statewide guidance as well as the remarkable breadth and depth her career in education has thus far covered," Holcomb said.
Jenner started in K-12 public education in 2005 as a career and technical education teacher in Kentucky. She also previously served as vice president of K-12 Initiatives and statewide partnerships for Ivy Tech Community College.
Jenner also serves on the Next Level Teacher Compensation Commission.
Murphy started his career at the State Board of Education in 2013 as deputy general counsel before being promoted to general counsel and then chief of staff.