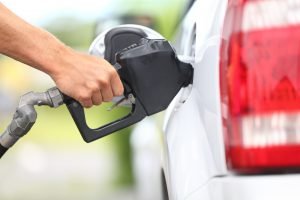 Increased gasoline supplies and motorists driving less are the main factors dropping fuel prices around the country.
AAA reported Jan. 27 that the national average price for gasoline was $2.51, which is three cents lest than last week, four cents less than last month but 25 cents more when compared to the same time last year.
Gasoline stocks grew again, measuring at 260 million barrels – the highest stock level ever recorded by the Energy Information Administration since it began recording the data
in 1990, AAA said.
"Increased total domestic stocks of gasoline have helped to ease pump prices," said Jeanette Casselano, AAA spokesperson. "Typically, we see lower demand during this time of year (and) when combined with higher stock levels, pump prices usually decrease in response."
EIA estimates that demand grew slightly from 8.56 million barrels per day to 8.66 million. However, the current rate is lower than last year's 8.87 million barrels per day when compared to the same time a year ago.
AAA said price declines have mostly slowed since last week across the Great Lakes region states. Although Michigan (-8 cents) is on the top 10 weekly decreases list, Ohio and Missouri saw no change to their state averages from last week, while states including Iowa (-2 cents) and Wisconsin (-2 cents) saw their averages take a slight step back.
The average price for gas in Indiana on Jan. 27 was $2.39, AAA reported. It was running lower on average in Lake County at $2.37 and in Porter County at $2.38 but was slightly higher in La Porte County at $2.45.